Former Wimbledon champion Chris Evert has told Johanna Konta to relax and show greater belief if she is to mount a challenge this year.
British number one Konta reached the semi-finals 12 months ago but her form has been patchy since, seeing her slip from fourth to 22nd in the world rankings.
Three-time Wimbledon winner Evert is certain Konta has the all-round game to succeed but feels nerves often get the better of the 27-year-old.
"It's hard, to me she's a very kind of a nervous type of player," ESPN analyst Evert said.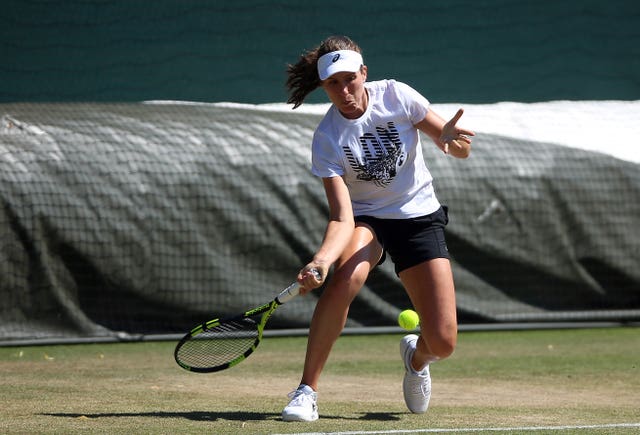 "I think she just gets a little fidgety and hyped and nervous at times. I think that's one area she's been working on.
"I think she has to continue working on that aspect of the game because she's not playing with the freedom that you need to play.
"The top players play with sort of a relaxed freedom. They have the trust in their shots.  I feel like she's a little tense.
"She had a great summer last summer, then all of a sudden some bad losses. I think that's going to take away a little bit more confidence.
"It's really up to her. She's got to talk to herself. She has to believe. She has to relax, play with a new kind of freedom, see how that goes. It hasn't worked this year with what she's been doing."
Konta, seeded 22nd, faces 21-year-old Russian Natalia Vikhlyantseva, the world number 86, in the first round on Tuesday.