England midfielder Fabian Delph has become a father for the third time, the player has announced.
Delph, who travelled home from the World Cup in Russia to be with his expectant wife Natalie last week, has revealed in an Instagram post that she gave birth to a daughter on Wednesday morning.
Delph, 28, added that he is now flying back to Russia to rejoin the rest of the England squad, who have returned to their Repino base following Tuesday's dramatic victory over Colombia in Moscow.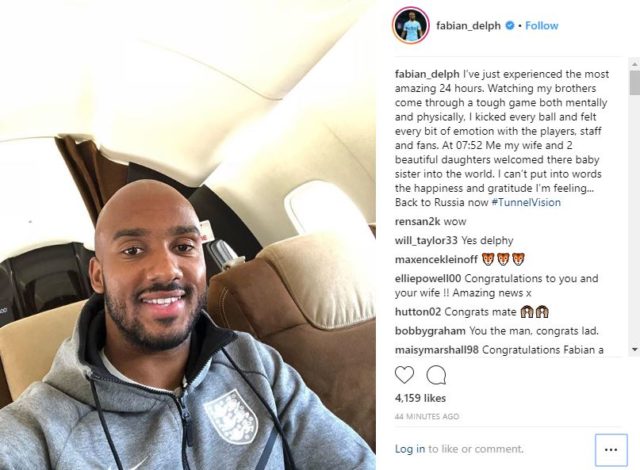 "At 07:52 Me my wife and 2 beautiful daughters welcomed there baby sister into the world. I can't put into words the happiness and gratitude I'm feeling… Back to Russia now #TunnelVision."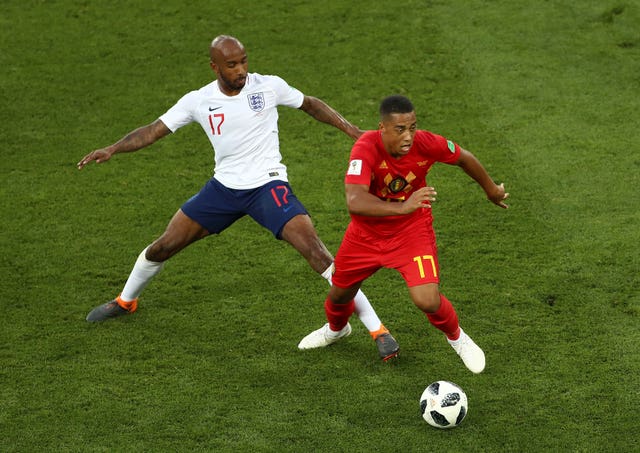 England continued in the tournament without him, beating Colombia on penalties to secure a place in the last eight. They will now play Sweden in Samara on Saturday.
City tweeted: "Congrats Fab! Now go get 'em in the Quarter Finals."
England team-mate Jordan Henderson responded: "See you soon bro."