Jamie Vardy is a doubt for England's World Cup quarter-final against Sweden with a groin strain.
The 31-year-old made an impressive impact as an 88th-minute substitute in the last-16 clash against Colombia on Tuesday but was conspicuous by his absence from the five spot-kick takers.
However, Press Association Sport understands the Leicester striker sustained a groin complaint.
Vardy had an injection after the match and will now be sweating for his place in Saturday's quarter-final against the Swedes in Samara.
Southgate said that the dressing room was "like a scene from M*A*S*H" after going the distance in Moscow, where Dele Alli, Ashley Young and Kyle Walker were others that looked in discomfort.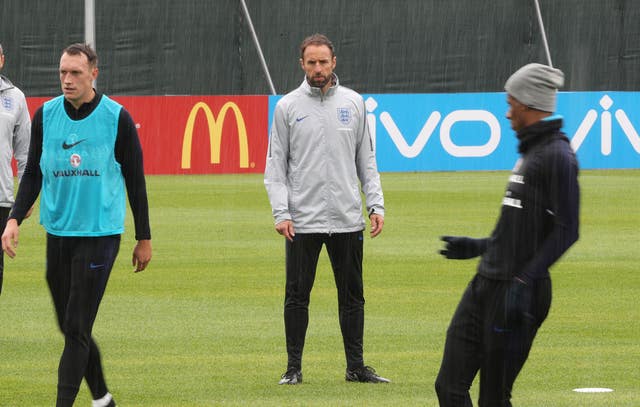 Only eight players trained in the pouring rain at Spartak Zelenogorsk on Wednesday, having only returned to their Repino base at around 6.30am.
Marcus Rashford was the only player to feature against Colombia among the playing group which was outnumbered by staff.
The 20-year-old forward was brought on late in extra time and was not deemed to have done enough to warrant a normal recovery session, which the other players did back at the team hotel.
Fabian Delph has yet to return to camp after heading home for the birth of his third child after the final Group G match against Belgium last Thursday.