England must ensure instant improvement against spin after Kuldeep Yadav delivered an uncomfortable reminder of their frailties in an eight-wicket defeat by India at Old Trafford.
Kuldeep's five for 24 in the first Vitality IT20 had echoes of his fellow wrist-spinner Yuzvendra Chahal's six for 25 in England's last meeting with India, in Bangalore last year.
This time, the hosts lost three wickets in one over to eventually falter from 95 for one to 159 for eight – and KL Rahul (101no) then helped the tourists breeze to victory after only in-form Jos Buttler (69) had made a substantial contribution with the bat for England.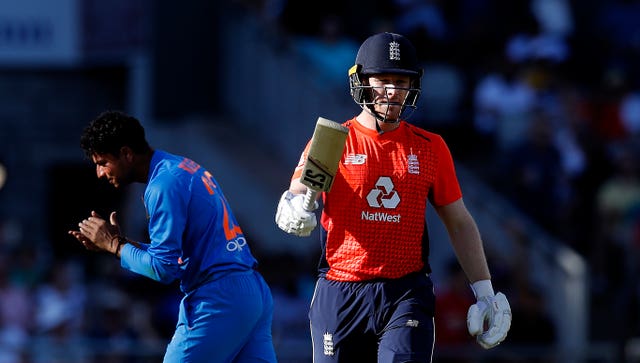 Once that debacle was cited, however, he agreed evident similarities – albeit he insists left-armer Kuldeep deserves particular credit for having Yorkshireman Joe Root and Jonny Bairstow both stumped for golden ducks.
"Yes, I suppose that is fair," said the Irishman.
"We weren't good enough in Bangalore. It was a bit of a different game (there) – we probably left too many to get off him towards the end.
"It was different (here). He took three wickets in four balls, and deceived us.
"It wasn't a case of us chipping it up in the air. He completely deceived us, and I thought he bowled well.
"We know we can (do better) … so we need to."
The upshot was that England were well short of a defendable total on a very good pitch – and must put things right if they are to stay in the three-match series in Cardiff on Friday.
"Kuldeep bowled well. Between now and the next game, we need to assess our plans, make sure they're the right ones, and stick with them," added Morgan.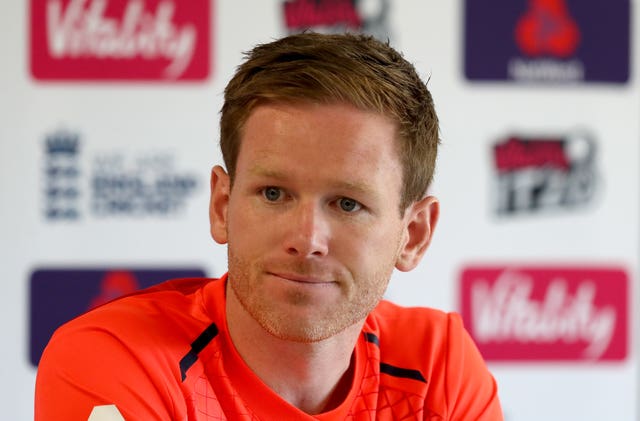 "You go from sitting in the dug-out to match pace, when a guy is three overs into his spell, it is going to be different.
"That's the hardest part about batting – starting – (so) 'face more deliveries off him'."
India's other potent weapon was a vociferous majority support in Manchester – a factor Morgan anticipates will extend elsewhere through their tour.
"Yes, we've been saying that in the lead-in.
"We talked about every game in this series potentially feeling like an away game.
"That's the reality of things, and we have to be accepting of that, and get on with things."
Kuldeep, meanwhile, was able to reflect on his maiden five-wicket haul at this level – including Root and Bairstow both first ball.
"Obviously they are quality batsmen, and it's a good feeling when you take two wickets on the trot," he said.
"It was amazing … brilliant I guess. Three wickets in the over really changed the momentum."