Katie Boulter was unable to cause an upset on Court Two as her Wimbledon campaign ended with a 6-3 6-4 defeat by 18th seed Naomi Osaka.
The pair's meeting in Birmingham two weeks ago lasted just 46 minutes, with Osaka sweeping Boulter aside for the loss of only three games.
But the 21-year-old Briton, who secured her first grand slam victory on Tuesday, showed significant improvement from that match to give one of tennis' brightest rising stars a decent test.
The respectable second-round performance finishes off an excellent grass-court campaign that will see Boulter climb to around 111 in the world rankings a week on Monday.
Boulter immediately looked a lot more comfortable than she had two weeks ago, forcing three break points in the opening game and surprising Osaka with the quality of her backhand down the line.
She could not convert her chances and soon found herself 3-0 down, but self-belief is one of Boulter's strengths and there were enough errors from the Osaka racket to give the new British number two hope.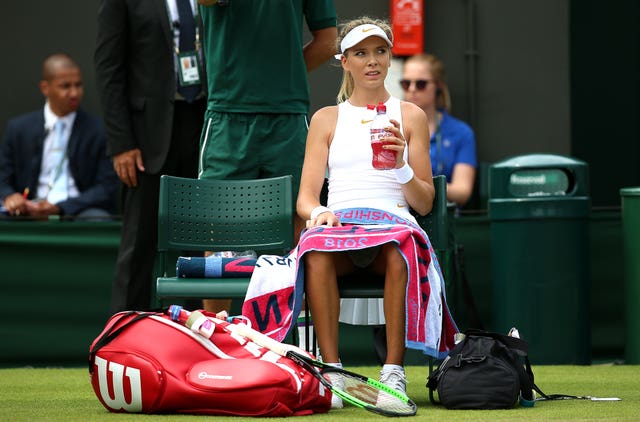 The start of the second set again saw Boulter pushing for a break but Osaka, the champion in Indian Wells in March, has loftier ambitions than simply getting through early rounds and looked determined not to allow the match to become complicated.
A loose game from Boulter at 2-2 ultimately cost her as Osaka moved through to round three for the eighth time in her 10 grand slam appearances.