Rafael Nadal has explained his long-running grievance against umpire Carlos Bernardes.
Nadal breezed past Mikhail Kukushkin in straight sets on Centre Court on Thursday – but was hit with two time violations.
The 17-time major champion was warned for taking too long between warming up and starting the match, and then for tardiness when changing shirts before the third set.
"I have no problem with the umpire; I am nobody to say, I don't want him on my court," said Nadal, after his 6-4 6-3 6-4 victory that booked a third-round clash with Australia's rising teen star Alex De Minaur.
"If I believe that somebody's not doing the things fair with me or was not respectful for me, I just can ask if is possible to have another umpire.
"I can't say, I don't want this umpire. I've said, if possible, I prefer another umpire on my court.
"It's something that happened in the past. It's about what happened in Rio de Janeiro a couple of years ago.
"For me personally it was disrespectful. Not because of time violation.
"But when I made a mistake, I put my shorts on the wrong way round. You cannot force me to change my shorts in front of everybody. That's not respectful.
"I have no problems with him. I respect when I am slow and I accept these warnings.
"I do my best to be quick. Sometimes I'm not good enough to be that quick. I need my time to think about what to do for the next point, that's all."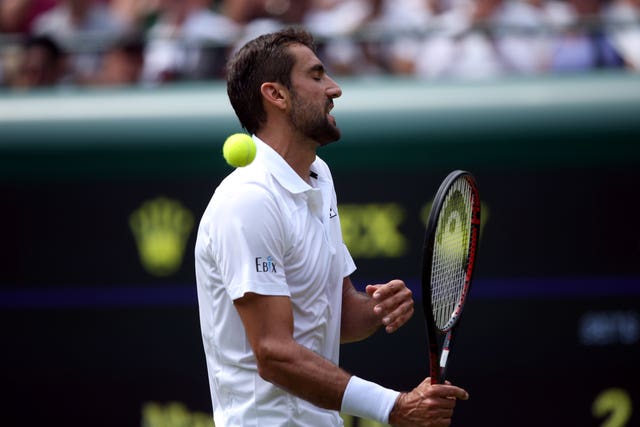 Argentina's Pella prevailed 3-6 1-6 6-4 7-6 (7/3) 7-5 to reach the third round for the first time, in a match that swung entirely on its overnight rain delay.
Cilic was two sets to the good when rain struck on Wednesday evening, but surrendered a vital service break in one of the last acts before play was postponed until morning.
Asked if nerves got the better of him, last year's beaten finalist Cilic said: "I was still focusing on my game; it was nothing in my mind that I have to go far or that I'm obliged to do that."
Novak Djokovic eased past Argentina's Horacio Zeballos 6-1 6-2 6-3 to book a showdown  with British favourite Kyle Edmund, then insisted a leg muscle twinge was "nothing major".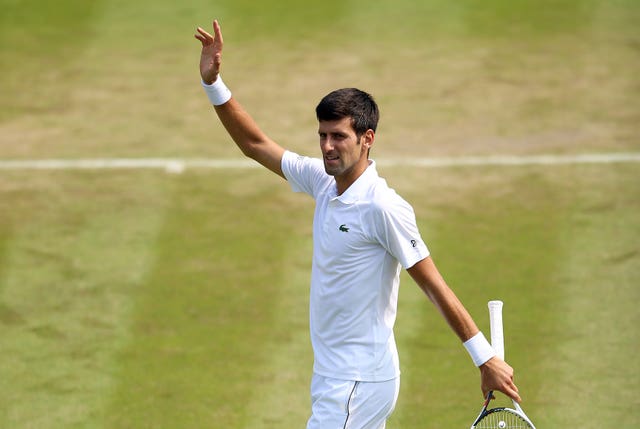 "It was a bad move during the point. It affected my knee a little bit.
"I felt it all the way to the end of the match basically, the last couple of games. Hopefully it's nothing that will concern me."
Fifth seed Juan Martin del Potro swept past Feliciano Lopez 6-4 6-1 6-2 in less than two hours, teeing up a clash with France's Benoit Paire, who beat 26th seed Denis Shapovalov 0-6 6-2 6-4 7-6 (7/3).
Nick Kyrgios eased past Robin Haase 6-3 6-4 7-5, to book a third-round clash with Kei Nishikori, who accounted for Bernard Tomic 2-6 6-3 7-6 (9/7) 7-5.
John Isner served the third-highest number of aces by a player in a single match in Wimbledon history, 64, en route to his 6-1 6-4 6-7 (6/8) 6-7 (3/7) 7-5 win over Ruben Bemelmans.
Highly-rated American Frances Tiafoe edged out France's Julien Benneteau 4-6 6-3 6-4 6-2.
Fourth seed Alexander Zverev found himself in trouble and trailing by two sets to one against American Taylor Fritz when bad light stopped play.