David Beckham has defended Raheem Sterling amid criticism that the former England captain has called "wrong".
Despite the Three Lions reaching the World Cup semi-final for the first time since 1990, the Manchester City forward was castigated in some quarters as missed chances overshadowed a good overall display in the 2-0 defeat of Sweden.
It is not the first time Sterling has been criticised this summer and ex-England right-back and coach Gary Neville called some of the half-time treatment of the 23-year-old on social media "absolutely disgusting" – a response that piqued Beckham's interest.
"Haven't seen this but whatever it is it's wrong," Beckham posted in an Instagram Story, having taken a screenshot Neville's comments.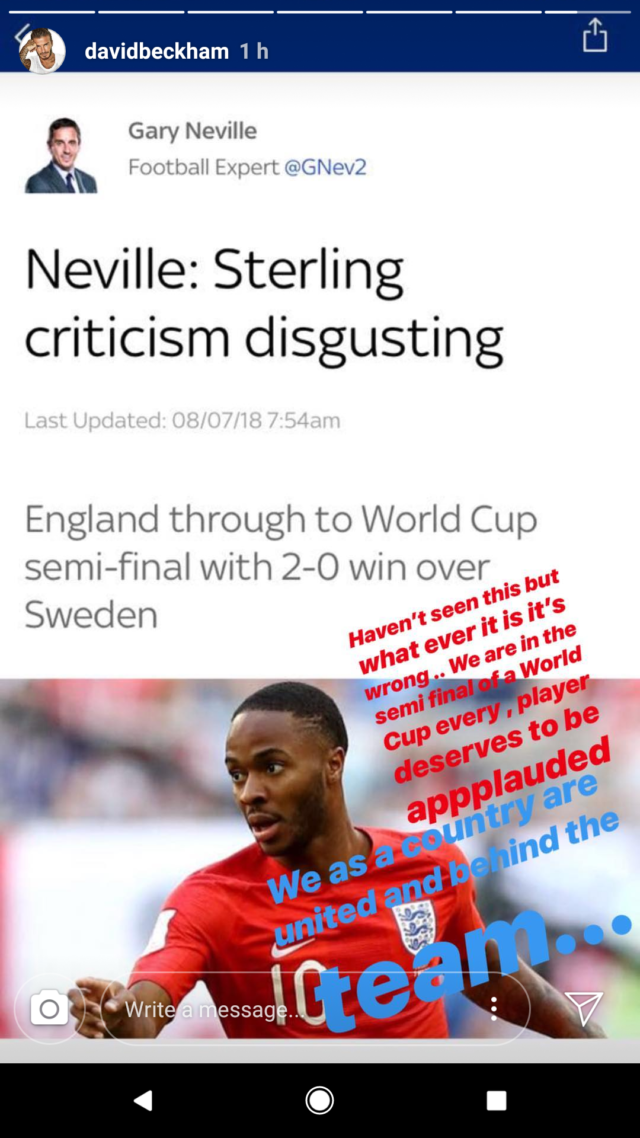 "We as a country are united and behind the team."
Beckham was not the only former England international to support Sterling following his Sweden showing, with 1966 World Cup winner Sir Geoff Hurst even arguing it was the forward's finest performance of the tournament.
Sterling's pace did pose the Swedes issues throughout and Hurst admired the way he frequently got behind England's opponents.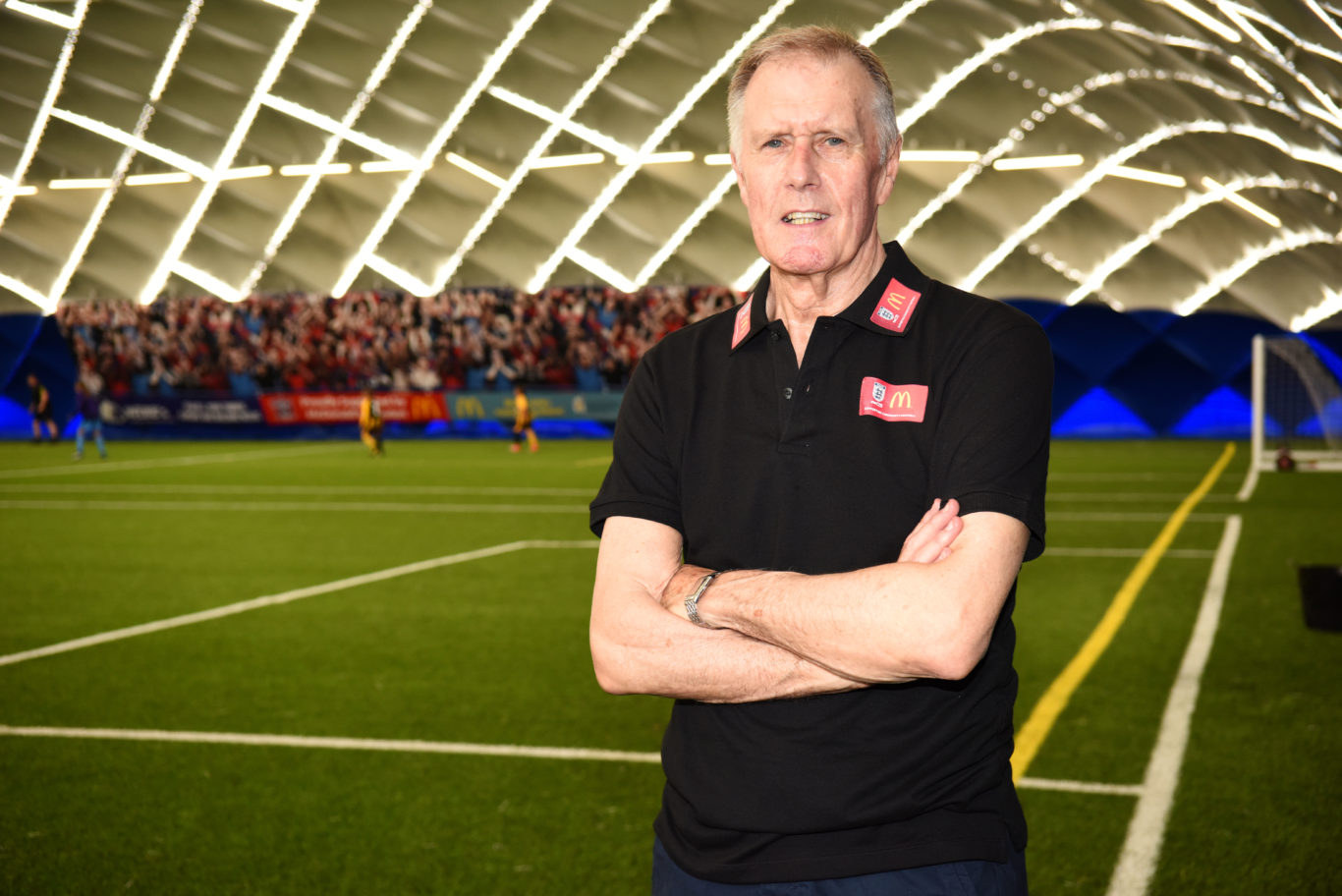 "He had a little bit of criticism but he performed well. He did more than the other games, he was key in turning the defence, looked enormously fit right throughout the game.
"The runs he was making, it is a key factor as a front player. When I was under Ron Greenwood at West Ham, he would say to turn defenders around. Defenders are happy if you're in front, you want to stretch them – do it until their tongues hang out.
"He had chances, he could have done a bit more, but he was terrific."
England are now preparing to take on Croatia on Wednesday for a place in the World Cup final, with Sterling paying tribute to supporters after the win in Samara.
"Today, I want to thank all that have and continue to support @England as a team, this has helped us achieve what can only be described as a dream!!!" he wrote on Twitter.
"To reach the semi finals of a world cup…….. WOW! We go again."