Belgium have nothing to fear when they meet France in Tuesday's World Cup semi-final having already beaten Brazil, according to midfielder Nacer Chadli.
The Red Devils progressed to the last four by defeating Brazil, who many had tipped to win a sixth World Cup after a raft of high-profile nations were eliminated before the quarter-finals.
Belgium needed a stoppage-time Chadli winner against Japan just to secure that fixture against the Brazilians but the West Brom midfielder insists that the 2-1 victory over Neymar and Co has boosted their confidence.
"If you can beat Brazil, you do not have to fear anyone," Chadli was quoted at a press conference that was published on Belgium's Twitter account.
"We respect everybody but if we play with fear we will not be able to beat France.
"For us, it was a big step to win against Brazil – also for our confidence and to show everybody that we could do it. Belgium is a small country, we have 11 million people. We are very proud of what we can achieve and what we can do as a group."
Much has been said about this 'golden generation', though, and defender Thomas Vermaelen insists Roberto Martinez's men will not be satisfied if their campaign ends on Tuesday.
"Our ambition goes further than reaching the semi-finals," Vermaelen said. "We can be proud so far of how we've performed in this World Cup – reaching a semi-final is a big achievement but we want to go further and don't give up.
"We have to believe in our chances to get to the final and eventually win it."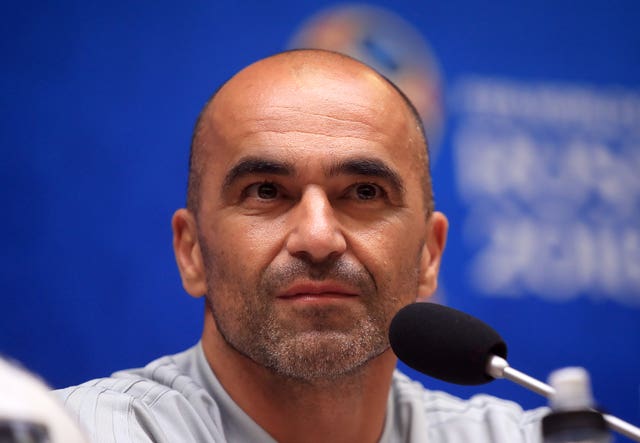 "Everyone's talking about Mbappe at the moment," he said.
"He's having a good tournament, the qualities he has, he can change a game within a split second.
"(Olivier) Giroud has different qualities and can be very dangerous in the box. (N'Golo) Kante in the middle of the park who is very, very important.
"For me at the moment it would be Mbappe who is the strongest. It's difficult to pick out one player who can change a game, but it's probably Mbappe."