Sebastian Vettel extended his championship lead over Lewis Hamilton to eight points after winning the British Grand Prix.
Hamilton recovered from last, following a collision with Kimi Raikkonen, to finish second in a dramatic race.
Here, Press Association Sport looks back at five talking points from Sunday's race at Silverstone.
1. Mercedes get it wrong with cries of foul play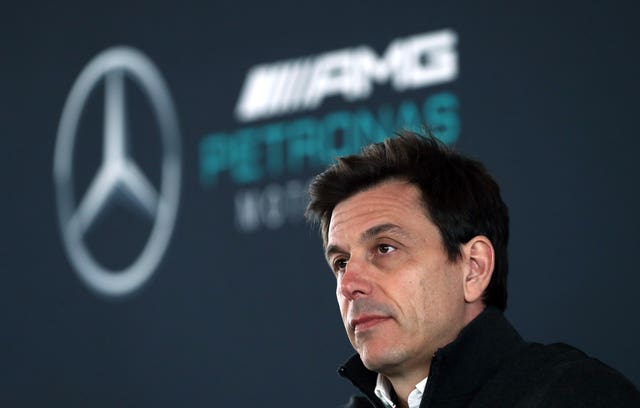 2. Ferrari poke fun at Hamilton
When all is said and done, Vettel may look back at his British Grand Prix win as the turning point in the championship. Silverstone is a track where Mercedes have dominated in recent years – Hamilton headed into yesterday's grand prix with four consecutive British wins – but Ferrari held the upper hand over their rivals. Indeed, it was only Hamilton's brilliance which prevented Vettel from taking pole. Vettel will now head into his home race at Hockenheim, Germany a week on Sunday eight points clear of Hamilton. And his Ferrari team, probably irked by Mercedes' claims of foul play, could not resist a sly dig at the Silver Arrows after yesterday's race. The Italians titled their post-race press release as "British Grand Prix – a hammer blow", in a jibe at Mercedes' "hammer time" catchphrase.
3. Verstappen takes aim at under-performing Renault
Red Bull will switch to Honda power next year, and the move seemingly cannot come soon enough for Max Verstappen. The Dutchman's Red Bull team, who are supplied with Renault engines, struggled to cope with the power of Mercedes and Ferrari at Silverstone. Verstappen could do little to stop Raikkonen from blasting past in his Ferrari before he retired in the closing stages with a mechanical problem. His team-mate Daniel Ricciardo finished fifth. "It was tragic," Verstappen told Dutch television. "On the straights it's like you are driving in a different series."
4. Silverstone fires warning to Liberty
John Grant, chairman of the British Racing Drivers' Club, has warned Formula One's owners that while they can take the sport to "Timbuktu", they will struggle to replicate the history and passion at Silverstone. Next year's race is set to be the last British Grand Prix staged at the Northamptonshire circuit unless Liberty Media and the BRDC, owners of Silverstone, strike up a new deal. "We want to keep hold of the race and are hopeful of reaching an agreement in the end," Grant said. "Our position is that we are happy to take on a manageable risk, but not an unreasonable one. What Silverstone offers is different from anything a new track can bring. You can go to any venue in the world – you can take Formula One to Timbuktu – but it is not Silverstone, with its history, passion and crowds." A record turn-out of 140,500 spectators poured through the gates for Sunday's race with 340,000 tickets sold over the three days.
5. Triple-header not expected for 2019
The British Grand Prix marked the final chapter of F1's first triple-header, three races in three consecutive weekends, but the gruelling run is not expected to return next season. Although Miami could be added to the roster in 2019, the German Grand Prix is likely to fall off the schedule, meaning there will not be an increase on the number of rounds from this season. The opening race in Australia is also due to take place one week earlier so that the sport will not have to cram in three consecutive grands prix.