Kyle Walker believes this may be England's best ever opportunity to reach another World Cup final.
Years of major tournament disappointment has led to waning excitement around the Three Lions, but this summer has seen hope and excitement return in spades.
England's impressive group-stage display was followed by a shoot-out triumph against Colombia and surprisingly comfortable quarter-final win against Sweden, propelling the country to a first World Cup semi-final since 1990.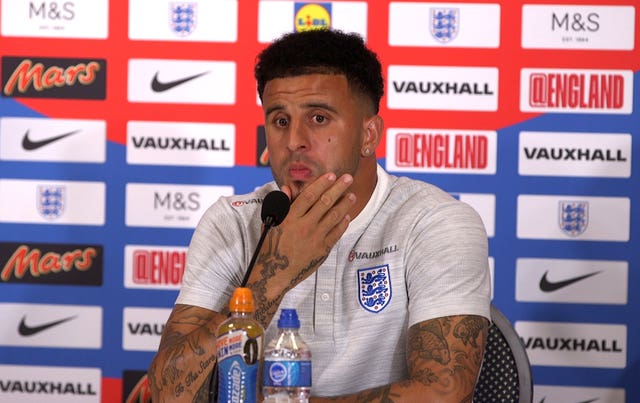 "It's a great opportunity," the England defender said. "I think we all know that.
"I think it's the best opportunity that England's ever had (since 1966), and probably might ever have because no disrespect to Croatia but the other side of the group was a lot more difficult.
"They have got some fantastic players. I've played with Luka (Modric) and for me he is one of the best midfielders in the world by far.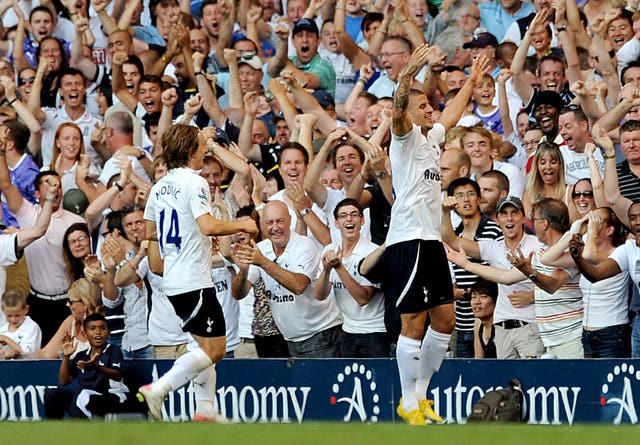 "We've played well, we've played well in the games. I think we've shown immense character.
"The goal going in against Colombia and us digging ourselves out and stepping up for the penalties and the five penalty-takers taking them, full credit to them.
"So we have shown character, we've shown belief and I think that's what is going to get us over the line in this game."
To even be at this stage is a remarkable change in fortunes given it is just two years since the Euro Championship humbling by Iceland – a galling loss compounded by Sam Allardyce's ignominious exit after 67 days.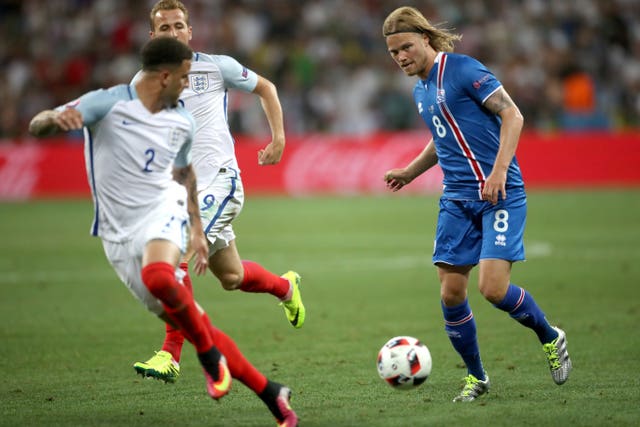 "It's special," Walker told IRN.  "It really is. That's the only word I can describe it because we're all a family.
"I said at the start of this that over this summer, this is our family.
"You obviously have got your family at home and the kids that you need to keep in touch with, keep checking in or the missus might go mad. But this is our family now.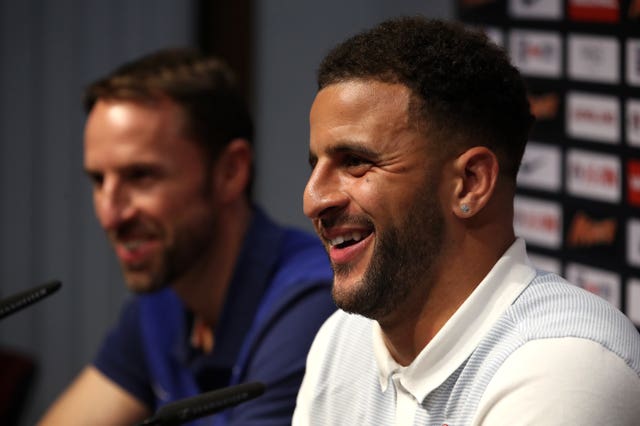 "And we've completed a World Cup. We have completed it.
"If we get to the final or if we don't get to the final then we're one day short, you know it has been an absolute pleasure of an experience to share not just with the players but the staff, even the media staff and you guys as well.
"Thank you for coming on our ride with us."
While cosseted away in a forest in western Russia, social media has allowed Walker to get a flavour of the atmosphere and "buzz around the nation" that is unlike anything he has seen in his lifetime.
That fervour has taken captain Harry Kane's  popularity up a notch, with England's Golden Boot leader now tantalisingly close to lifting the World Cup .
"Harry is just a goal machine," Walker said of his former Tottenham team-mate.
"I remember watching him at Tottenham coming up, a few times as a 15-year-old kid and he was just banging in goals then – and he's just carried that on season after season.
"I remember people saying he's going to be a one-hit wonder and he's just completely proven them wrong and blown it out the water.
"It's full credit to him because the work he puts on and off the field is first class and he adapts himself and dedicates himself to the game, so his rewards are coming from it."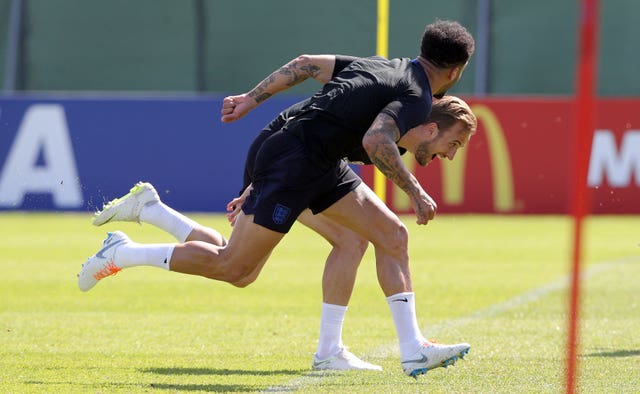 Despite the Manchester City forward looking sharp in Russia, his lack of goals has led to undue criticism from some quarters.
"Raz, he's a nightmare for us defenders," Walker added. "An absolute nightmare.
"People think he's weak but I've seen countless players ride his back because he's that strong.
"He's quick, he's dynamic and hopefully the goals are going to come now in these two last important games."