England boss Gareth Southgate found himself talking about rubber chickens and waistcoats as he finalised his plans for the World Cup semi-final showdown with Croatia.
Southgate and his players trained at their base in Repino on Tuesday morning before heading for Moscow and the Luzhniki Stadium where their fate will be decided on Wednesday evening.
But as he conducted his pre-match press conference, football was not the only topic after cameras had captured the players throwing a rubber chicken to each other during their warm-up.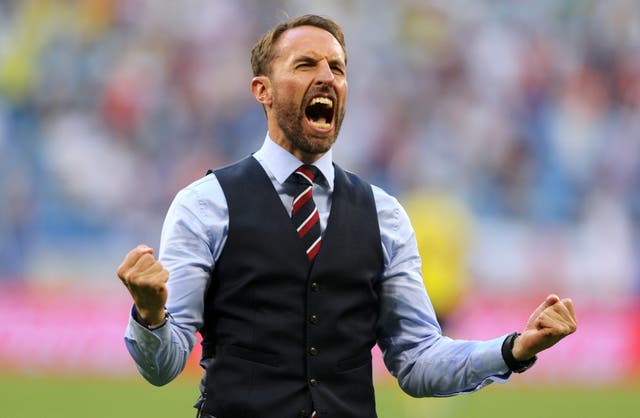 "It was just a bit of fun to get them moving in some of the mobility exercises."
The England boss was amused at the prospect of fans both in Russia and back at home observing Waistcoat Wednesday in tribute to the man who has guided the nation to within perhaps just 90 minutes of a first final since 1966.
He said: "Well, I think I've said this before, but I was not a renowned fashion icon throughout my playing career, so it's rather strange to feel that way now."
Picture of the day
Video of the day
What's on tomorrow?
Just the small matter of a game in which Croatia stand between Southgate and his ambition of matching Sir Alf Ramsey's feat of taking England to the World Cup final. The match kicks off at 7pm BST, by which time the country's roads are likely to be more or less deserted.
Three Lions Throwback