Gareth Southgate faced media from around the globe on the eve of England's World Cup semi-final against Croatia.
As you might expect the England manager was invited to cover a variety of subjects, not all of them obviously related to football.
Here, Press Association Sport looks at the press conference in detail.
On England's use of a rubber chicken as warm-up apparatus
"That's exactly what I asked our fitness coach…'what is that all about?'. Our physical performance coaches try to keep refreshing the warm-ups for the players and keep them stimulated, a bit of fun to get them moving."
On John Stones as England's Gerard Pique
"I asked (Manchester City's director of football) Txiki Begiristain to compare the two, as he'd worked with them at the same age. He's a style of player we haven't had in English football before. Maybe Rio Ferdinand was as close as we've had. His use of the ball and understanding of supporting angles and reading of the game has been excellent. His defending has, too."
On building a legacy to match 1966
"Even I can't remember that far back! We're enjoying the journey. We came here to enjoy our football. We've defended well, scored in the last minute, conceded in the last minute, come through extra-time and penalties. We've made several pieces of history: biggest win in a tournament, first knockout win for 12 years, first quarter-final win for longer. We keep looking to break the barriers down."
On the plans for England to celebrate 'Waistcoat Wednesday'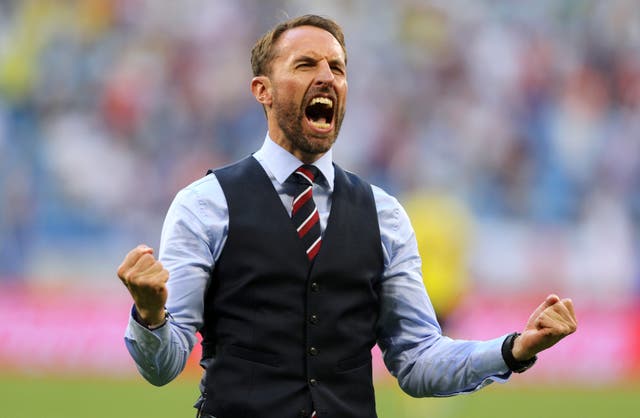 On Croatia's pedigree
"For a country with a small population, not just now but over the years, they've produced some incredible footballers. We know the quality of their players. It's a huge test for us. But we're in the semi-final of a World Cup. We wouldn't expect it to be any different."
On Raheem Sterling being pinpointed as England's danger man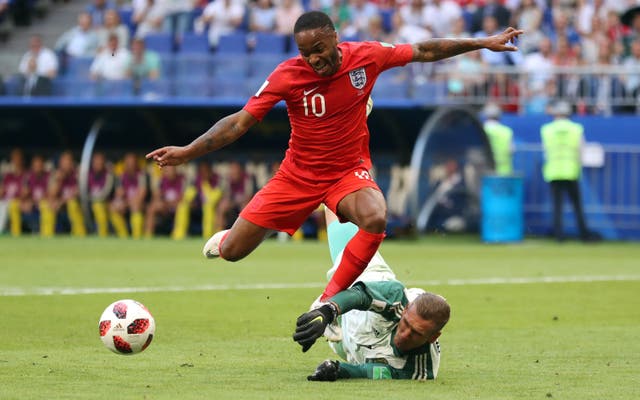 On sourcing cups of tea in Russia
"I'm a rare breed, an Englishman who doesn't drink tea. But we have some Yorkshiremen who drink tea and have their own with them."
On England's World Cup winners at Under-17 and Under-20 level
"I've been involved in all the plans really, through the age groups. To have seen our younger teams have success is hugely rewarding. We know our academies are producing technically good players at all levels. We made a lot of changes with the national teams, lots of changes that helped us to be successful."
On the lack of English injuries in the tournament
"We have every player available, and that's huge credit to the players for the way they've committed to the physical programmes, but also our medical and fitness staff. We've almost had every player fit for every training session. We've been able to minimise muscular injuries over the seven weeks together."