Wimbledon's leading men have survived to reach the men's quarter-finals, with Roger Federer, Rafael Nadal and Novak Djokovic all in action on Wednesday.
Here is a look at key talking points ahead of the last-eight clashes.
Champagne super Novak?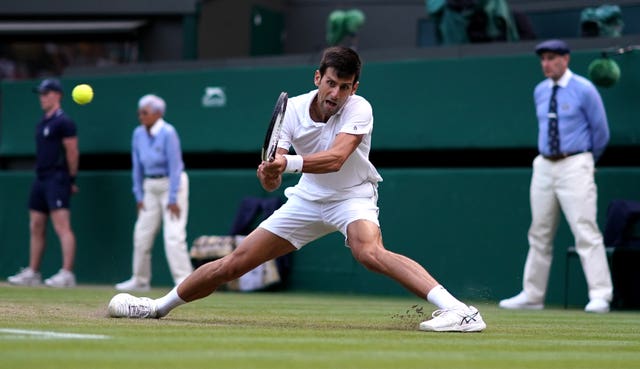 Can Kevin Anderson dethrone the king?
Wimbledon's ace-race leaders go head to head
The clash of John Isner and Milos Raonic may not be one for tennis aesthetes, given booming serves are bound to dominate. Both men have banged down more than 100 aces so far in this Wimbledon, and are the only players to have reached three figures, so expect the 6ft 10in Isner and 6ft 5in Raonic to play to their obvious strengths. Raonic has the more complete all-round game, and recent experience of a Wimbledon run after reaching the 2016 final, but if it comes down to a battle of wits in tie-breaks then this become anyone's match.
First big test for Nadal