Jack Butland is hoping to make his World Cup debut in England's third-place play-off against Belgium and play his part in a tournament which has rebuilt the national side's reputation.
Defeat to Croatia in extra-time on Wednesday ended English dreams of a first final in 52 years but they have one more assignment, against their former group rivals, before heading home.
Butland and fellow goalkeeper Nick Pope are the only members of Gareth Southgate's 23-man squad who have yet to feature in Russia, with Jordan Pickford playing all six matches.
Having sent out the same starting XI for each of England's three knockout games, Southgate is likely to ring the changes in St Petersburg on Saturday and Butland would welcome the chance to take the stage after a month of acting as a diligent understudy.
"You're never gifted an England appearance but if I play then that's brilliant," he told Press Association Sport.
"I've done my best out here, I've tried to support Jordan the best I can to help give us the best chance as a team. If given the opportunity to play I would love it and hopefully there'd be a few of my family out here to watch it as well.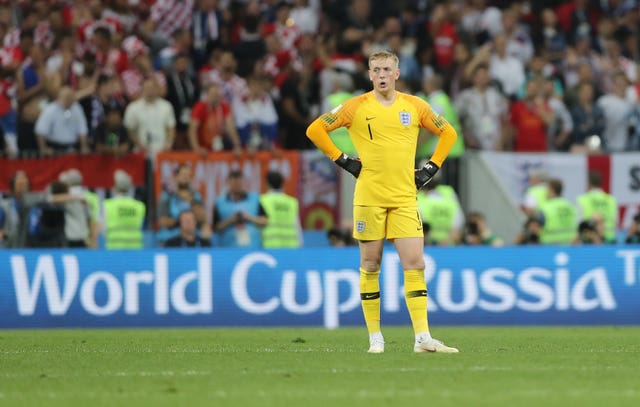 The Stoke goalkeeper, who is sure to attract interest from Premier League clubs ahead of the new season, was a frustrated spectator as England saw an early lead disappear against a tireless Croatia side.
But he has seen enough in recent weeks to believe a new connection has been forged with football supporters, who have reconnected with the Three Lions after years of growing estrangement.
"It was horrible being on the sides where it's out of your control, watching the boys go at it," he said.
"But we've given it everything out here and I think the fans who've stayed behind here have seen that and respect that.
"I think we have raised the bar. The response we've had from back home and the fans that have supported us. I just spoke to some friends in the stands and they said, 'I don't think you realise quite how much things have changed back home'. I don't think we'll quite understand that just yet.
"I think that is something to be proud of. We're very disappointed at the minute but I think we have changed people's perceptions of us and that is a good thing."