Antonio Conte relishes confrontation – and that may ultimately have proved his undoing at Chelsea.
The 48-year-old has been in argumentative mood since guiding the Blues to the Premier League title in his first season in charge.
And he was bullish after the FA Cup final win over Manchester United on May 19, describing himself as a "serial winner" who "can't change".
In the intervening period, Roman Abramovich has encountered diplomatic problems with his UK visa, leading to speculation about the viability of his long-term ownership, and Chelsea have indefinitely delayed the proposed rebuild of Stamford Bridge.
There is little argument that this is now the most challenging period in Chelsea's recent history and that may make recruiting Conte's successor difficult. Maurizio Sarri is favourite for the role, after a protracted courtship.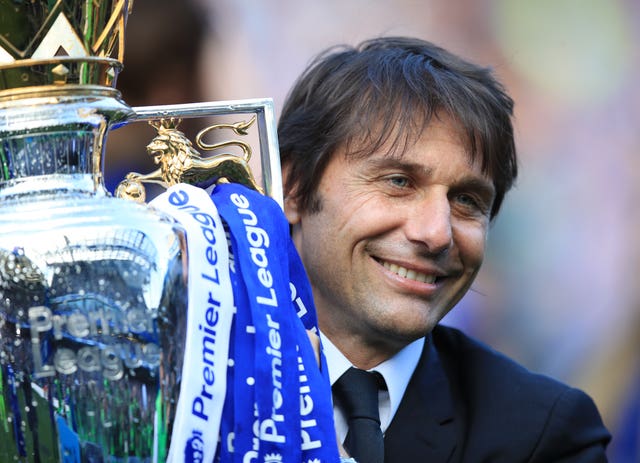 After a difficult start, including a 3-0 loss at Arsenal, Conte switched to a 3-4-3 formation which prompted a 13-match winning run in the league and propelled Chelsea to glory.
Conte described the season as difficult on a personal level as he had to live apart from wife Elisabetta and school-age daughter Vittoria, who had remained in Italy.
They joined him in Surrey, living near Chelsea's training ground in Cobham, ahead of the 2017-18 campaign.
But the initial sign that all was not well with Chelsea was when Conte signed a new contract, on improved terms, but not an extension.
The expiry date was still June 2019, the same as the three-year deal which he signed on taking the job after leaving Italy in July 2016.
That he lasted this long, completing the campaign and the summer, is a surprise. Successive losses by a three-goal margin to Bournemouth and Watford before Valentine's Day might have consigned many Chelsea managers to the axe.
Conte was fortunate he had earned some good will, but he quickly allowed that to erode away, his relationship with the Chelsea hierarchy disintegrating.
The departures of technical director Michael Emenalo, assistant Steve Holland and captain John Terry cannot have helped.
Conte warned against a repeat of the "Mourinho season" which followed the 2014-15 title win under the Portuguese.
He complained about the size of his squad which was embarking on a return to the Champions League, but he also jettisoned Diego Costa. Admittedly the Spain striker had repeatedly agitated for a move during his three years at Stamford Bridge.
Conte moaned about fixture congestion, largely brought about by European football and broadcasters' demands.
And he responded in kind to the verbal barbs thrown in his direction by Mourinho, his predecessor at Chelsea.
Conte insisted he was not worried about the prospect of the sack.
He wanted to strengthen last summer, replacing experience with experience, but that was contrary to Chelsea's recent transfer strategy.
Conte declined to openly discuss transfers, but he appeared to repeatedly try to absolve himself of blame by referring to his title as "head coach".
The former Juventus and Italy boss insisted his task was to improve the players at his disposal. He would make recruitment recommendations to "the club", if asked.
The "Mourinho season" did not happen. There has been a different kind of calamity under Conte, much of his own making.
Chelsea finished fifth in the Premier League, missing out on Champions League qualification, but won the FA Cup with a 1-0 win over United.
Conte spoke of "suffering" ahead of matches with Manchester City and Barcelona.
For the Italian – and those Chelsea fans whose affection for Conte has dimmed – the suffering is now over.