A record-breaking day at Wimbledon ended with the second men's semi-final between Rafael Nadal and Novak Djokovic falling foul of the 11pm curfew.
After the epic encounter between Kevin Anderson and John Isner, Nadal did not hit the first serve of his match until 8.09pm. That gave two players who have contested some of the most gruelling matches in tennis history less than three hours or the prospect of completing the match on Saturday.
In the end, and to the surprise of no one, they did not come close to finishing. And so, with Djokovic leading 6-4 3-6 7-6 (11/9), it became the first match since the Centre Court roof was added in 2009 to be stopped due to the strict curfew imposed by Merton Council to avoid disruption to local residents.
Andy Murray's third-round match against Marcos Baghdatis in 2012 pushed the limit to 11.02pm, and the time was exactly the same when Nadal netted a final backhand.
The announcement of the curtailment of play was greeted with understandable disappointment by the crowd, the vast majority of whom had stayed as a contest more than worthy of a Wimbledon final played out in front of them.
But only one of these men can move through to take on Anderson on Sunday, and they will resume on Saturday, when ticket holders for the women's final will get an unexpected treat.
The match will get back under way at 1pm, tournament organisers said, and it will be played under the roof again, no matter how the weather looks outside, given it began in those conditions.
The question since his meek loss to Sam Querrey here two years ago had been when would tennis see the real Djokovic again. The answer was now.
Djokovic gives Nadal a challenge no other player can. Pinning the Serbian in his backhand corner, Nadal's number one tactic, only plays to Djokovic's strength, and his speed and ability to not just soak up pace but send it back with interest left his opponent looking rushed.
Nadal also had the near five-hour match against Juan Martin del Potro on Wednesday in his legs and, after saving two break points in the fifth game, it was no surprise to see Djokovic move 4-3 ahead before serving out the set to love.
Only seven of their previous 51 meetings had been won by the player who lost the opening set, so it was a major boost to Djokovic's hopes, but he knew when he failed to take any of three break points early in the second that he had given Nadal a way back in.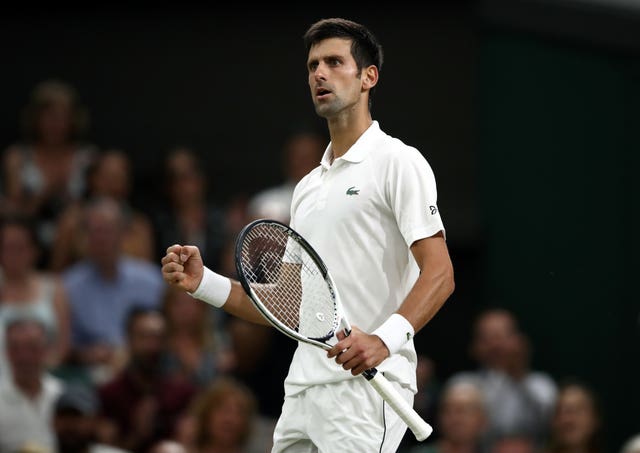 With the time approaching 10pm, that made it highly unlikely there would be a winner on Friday, and both players knew how important that third set was likely to be.
The momentum was with Nadal but Djokovic's serve, which was so disrupted by the elbow problems that prompted him finally to have surgery in February, kept him just about out of danger.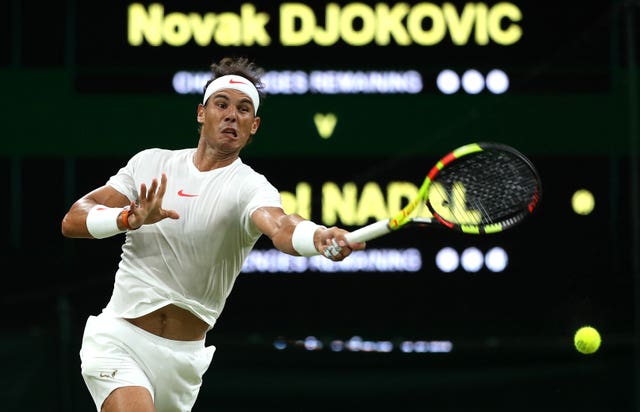 Nadal will rue missing two returns, while he got a taste of his own medicine on the second chance when Djokovic feathered a drop shot over the net.
Djokovic was cursing himself for missing a return as the clock ticked to 11pm but on the final lung-busting rally, it was Nadal who faltered first.