Batting coach Graham Thorpe admits England were handed a wake-up call ahead of their second one-day international with India.
The hosts were demolished by eight wickets at Trent Bridge on Thursday and face India again at Lord's on Saturday.
Kuldeep Yadav's six for 25 dismantled England, who were all out for 268, before Rohit Sharma plundered an unbeaten 137 in India's 269 for two.
England are number one in the ODI rankings, with India second, but they were outclassed in Nottingham.
Thorpe said: "It's a reminder that you have to keep improving. We've been together and we've had success but we've got to keep it going.
"India are a very good measure of where we are at. It's a reminder of the standards we have to be at as players and we have to keep improving as players.
"The one thing about him (Kuldeep) playing is that you start to formulate plans. The more you face the trajectory, the flight, the speed of the ball, they're the things you pick up on.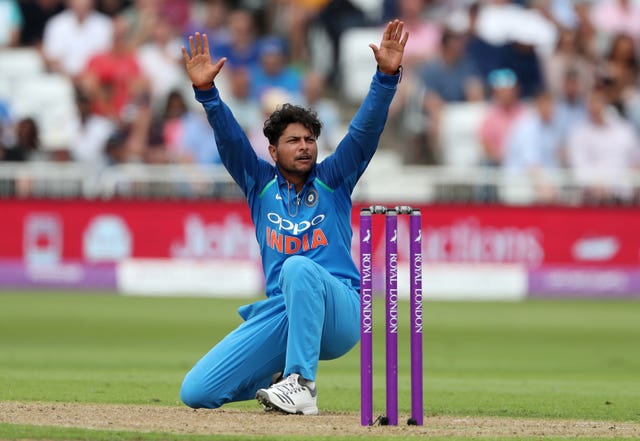 "You have to react quite quickly, especially in one-day cricket when you're always looking for opportunities to score.
"He shut us down and you have to give him credit. It's up to us and our players to keep an open mind (and) accept it's happened, but we've got to turn it around pretty quickly as we are playing again on Saturday."
Alex Hales has been ruled out for the rest of the series with a torn side, limiting England's batting options with Joe Root struggling for form.
Test skipper Root has made just one half-century in his last 10 innings but Thorpe backed him to rediscover his form.
"He's been a massive run scorer for England in all formats. He's hitting the ball very well in the nets. All top batsmen go through this," said the 48-year-old, who earned 100 Test caps for England.
"It's probably the first time in his international career where he hasn't spent as much time at the crease.
"In terms of how he is as a bloke, he's the same guy in the dressing room.  He's practising the same way. He probably just needs one knock in the middle."