Fabian Delph says being part of England's World Cup adventure is the highlight of his career – and hopes this summer is just the beginning.
Few could have foreseen Gareth Southgate's men getting to the semi-finals in Russia, just as few would have predicted at the start of the season that the 28-year-old would be involved.
Yet Delph flourished for title-winning Manchester City as a makeshift left-back and has been one of the leaders of a group now preparing for Saturday's third-place play-off against Belgium.
"For me personally it's been a fantastic season," said Delph, who briefly returned home for the birth of his third daughter.
"I managed to play quite a lot of football and in a position that I've never played before, so it was a learning season. A very enjoyable one.
"In terms of my development, I feel still like I have a lot of development to do, a lot of areas that I can work at.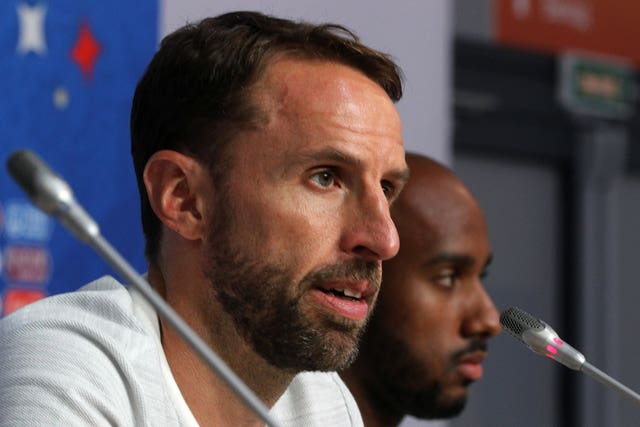 "And to get into the World Cup squad's been the highlight of my career.
"I've thoroughly enjoyed it and I think when I get time to go home and sit down and talk to the family, there'll be a lot of memories that I'll keep close to my heart.
"Hopefully I can continue to keep playing in the Manchester City team and keep getting in the England squads."
Togetherness will again be key if Belgium are to be defeated, with the kinship within the squad this summer mirroring life at club level.
"I think I've mentioned a few times that the feeling I have at Manchester City, the energy, the trust that we have got within our camp, is quite identical to what I've felt since I've been in this camp," Delph added.
"The energy is fantastic. There's a lot of young players, as there is at Manchester City.
"It felt like I was leaving club football to join up with club football again, if you like.
"I thoroughly enjoyed it. It's always an honour to play for your country and to do it with a bunch of lads that are such good lads and to go as far as we've gone…
"We've not quite done it but it's been a fantastic experience for me personally and I think it'll stand us in good stead for the future."