Jack Draper's coach said it was agonising to watch the Briton in his epic boys' singles semi-final but believes the youngster can recover to win the title on Sunday.
While most eyes on Friday were focused on Centre Court and the remarkable match between Kevin Anderson and John Isner, Draper was engaged in his own titanic tussle against Colombia's Nicolas Mejia on Court Three.
It took four hours and 24 minutes before 16-year-old Draper finally clinched a 7-6 (7/5) 6-7 (8/10) 19-17 victory on his 10th match point.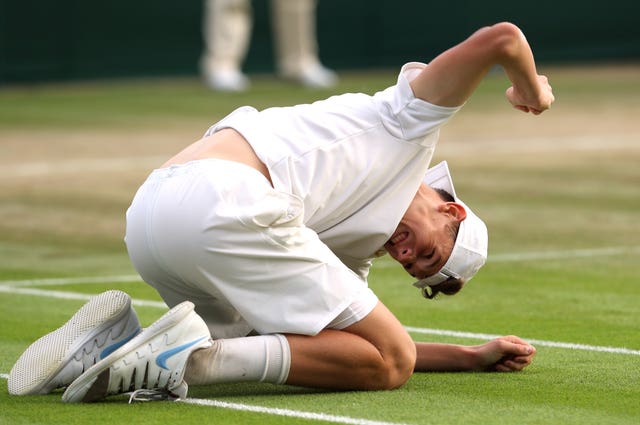 Coach Ryan Jones told Press Association Sport: "He's pulled up better than I expected. I thought he would not be able to move but he's actually hitting fine, seeing the ball great. We kept the movement to a bare minimum but he's in good form really.
"It will be tricky but it's part and parcel of the sport. He's going to get treatment, recover, keep eating, drinking, so he'll do as much as he possibly can to feel as fresh as possible."
Tseng is through to his third junior slam final of the year but this has been Draper's breakthrough tournament and he will attempt to end a 56-year wait for a home champion in the boys' singles.
Jones said: "If he keeps serving the way he does and keeps being as positive as he has been and his body manages to hold up, then I don't see why he can't win. I do know the other guy's going to be fresher and he's going to be a very tough opponent, but I certainly believe Jack has the capability."
Draper first held a match point on Friday during the second-set tie-break but narrowly missed a backhand down the line, and he had chances across four separate games of the third set before finally taking one.
Jones, who previously worked with Borna Coric and Kyle Edmund, said: "In all my coaching career, I've never been involved in a match quite like it.
"It was agony. I always try to separate my emotions from matches because I think that gives me a clearer thought process of how to make players better but it was definitely causing my nerves and my heart to be racing. But it was great."
It was Draper's third consecutive three-setter, with the Surrey youngster fighting from a set down in both the third round and quarter-finals.
Jones began working with him a year ago and, as well as adding weapons to his game, has been hugely impressed by Draper's willingness to develop mentally.
"I've always known he's got a good strength of character but it was always about channelling it in the right way, because he's very emotional," said Jones. "I think that's been a big challenge for him this year but clearly the work's paying off.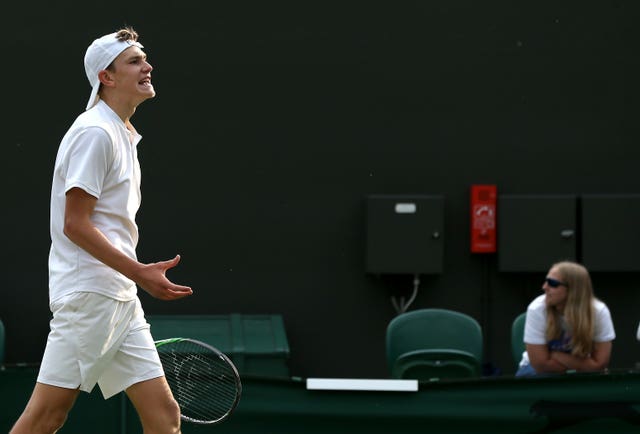 Draper has long been touted as a big prospect but Jones is wary of too much hype, saying: "From 16 you don't know, it's still so early, but how he's performed this week with the pressures of being British and so young, that says a lot about how much he's improved. If he keeps with the same mindset and the same application, who knows what will happen."