Croatia coach Zlatko Dalic is unconcerned by the extra minutes played by his team ahead of the World Cup final against France.
Croatia needed extra-time and penalties to beat both Denmark and Russia, while Mario Mandzukic's extra-time winner gave them victory over England in the semi-final.
By contrast, France advanced through the knockout stages with victories over Argentina, Uruguay and Belgium all in normal time.
Dalic told a press conference: "Tomorrow is the World Cup final. Simply the players know what that is. One thing that brings me happiness is that all my players tell whether they are not 100 per cent fit.
"We have a such a good relationship that they will concede and say that I am not fit, I'm going to miss the final.
"They know what is at stake in the final, how great it is to play in the final. But if they will be unable to give their all, they will tell us.
"I expect them to do so, they need to have such an attitude."
Dalic knows his players now need to rest before Sunday's final.
He said: "We do not insist on practice sessions. We have nothing to practise. We need relaxation and rest to regain freshness for tomorrow. We have some minor injuries, minor problems.
"I hope we will overcome those today and that all my players will be ready to play in the final. If they're not we have great players on the bench who are raring to go.
"I'm not worried. I do not have any problems in that respect."
Dalic said: "We are only able to see a small portion of what is going on back home.  We can't be more joyous and proud when we see what joy we have brought to the country.
"Win or lose tomorrow there will be a seismic event and this brings us strength and motivation.
"One of our main motivators are our fans and the people back home. Hopefully there will be four million people out in the streets celebrating. Maybe they will go one over Argentina and Brazil in terms of celebrations."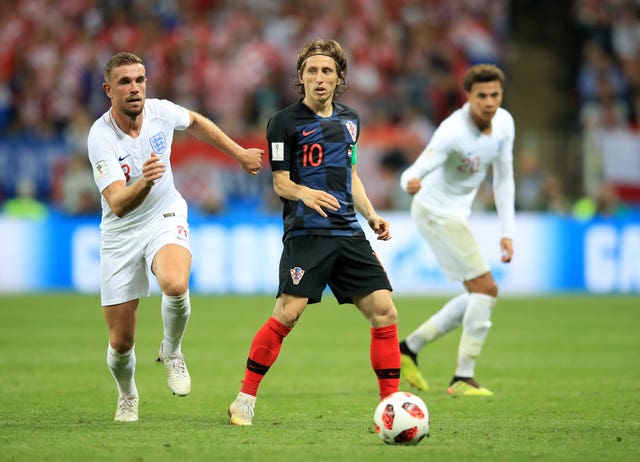 He said "We have to focus on the game. We have to leave emotions aside and give more than we've given on the pitch in the previous matches because it's the cup final. We want to make everyone happy.
"We do not have any special rituals before a game. Everyone prepares in their own way individually. Just because this is a huge game we should not change anything.
"We need to be relaxed, prepare in the same way we prepared for the other games.
"We will just continue the way we have prepared before. "