Eoin Morgan insists England will view a series win over India a far greater achievement than retaining their status as the world's top one-day international team.
England will hold on to top spot in the world rankings even if they lose Tuesday's series decider against India at Headingley.
Captain Morgan's men sealed an 86-run victory over India at Lord's on Saturday to square the three-match series at one win apiece, teeing up an enthralling final clash in Leeds.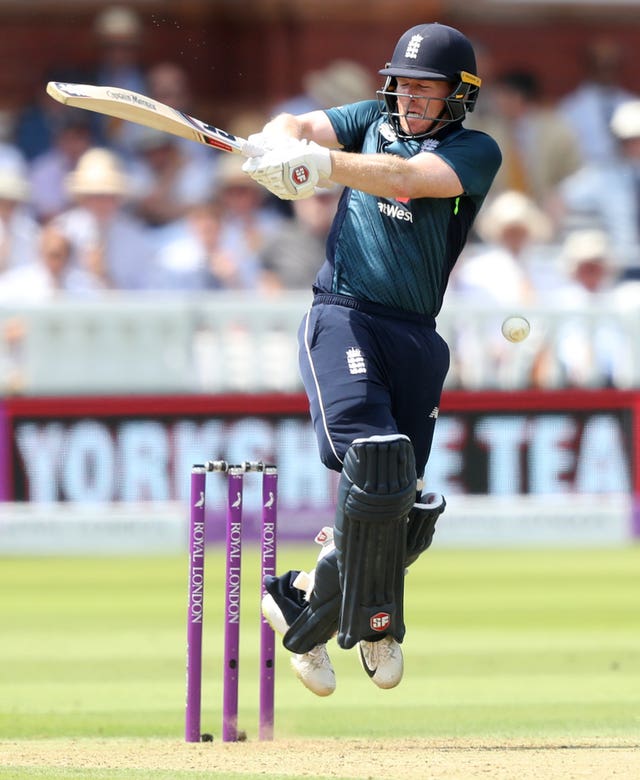 Asked if winning the series was the more important challenge, Morgan replied: "Totally, totally. They are a really strong side, like you've seen at times today and particularly at Trent Bridge.
"So to beat them in a series would be quite significant, confidence-wise it would be quite significant.
"This winner-takes-all game, it's brilliant. Having a game like this is crucial for us.
"It's a significant game on Tuesday. Kuldeep (Yadav) might bowl really well again, (Umesh) Yadav might bowl well.
"We've got to give yourself that chance to play well."
Kuldeep Yadav terrorised England in Thursday's India victory at Trent Bridge, claiming a stunning six for 25. The 23-year-old spinner bagged another three wickets at Lord's, but England believe they are finally starting to decipher his slow-bowling code.
"We started better against him and the more we face him obviously the easier he got to pick. But you've got to play him well still," said Morgan of Kuldeep.
"I thought Joe (Root) was quite significant in that, his rotation of strike, his calm head and we did our basics well.
"Just emphasising similar points that we did after Old Trafford – have a look at your plan, make sure you're clear then commit to it.
"All of our plans are about positive thinking, and we shouldn't veer away from that."
England won the toss on Saturday and opted to bat first – for the first time since October 2016. Morgan revealed that the decision, vindicated in victory, was motivated wholly by the condition of the pitch.
Asked why England chose to bat first, Morgan replied: "Just home ground knowledge really.
"If it was a Middlesex game and I was captain or giving advice to the captain, that advice would have been to bat first.
"We thought it was hard on the top and soft underneath, the rain wasn't significant enough yesterday to have any consideration of sweat on top or soft on top.
"I think there was about four millimetres  of grass on top whereas against South Africa there was about eight, which is quite significant."