Former Wales captain Craig Bellamy believes it is a "matter of time" before England win major silverware at senior level.
England have won Under-17 and Under-20 World Cups in the past year or so and that feel-good factor was maintained by the Gareth Southgate's side in Russia this summer.
The Three Lions finished fourth at the 2018 World Cup, having reached the semi-finals for the first time since 1990.
"I just don't believe they've had the right man in charge over many years.
"They haven't had that man who knows the players coming through, someone who can manage the system and get a way of playing that suits his best players.
"It's always been square pegs in round holes, but the work they've done with the younger age groups I think it's only a matter of time before they win something."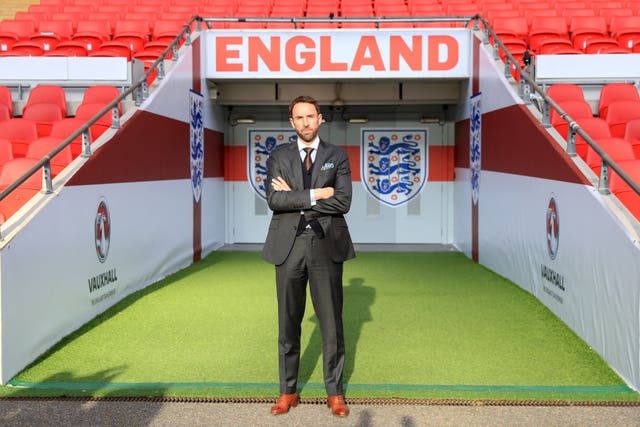 England had the second youngest squad in Russia as Southgate promoted many of the players he was familiar with.
"I like the way England went about it from the start as soon as Southgate was brought in," Bellamy said.
"There's always a lot of pressure on England to get whoever's out there because of the finance they've got.
"They've been building for a while, so if you've got someone in the system who has been working with young players, why not promote them to the top?
"It's common sense, but you'd be very surprised how few do it."
Bellamy accepts Southgate's team did benefit from a kind draw, claiming "any England side in the past would have got to the semi-finals the way the groups went".
But the 39-year-old expects England to be serious contenders at Euro 2020, when they are likely to have home advantage for most of the tournament should they qualify.
"I've enjoyed the way they've played and liked the way they've set out," Bellamy said at a McDonald's & Football Association of Wales Community Football Day in Cardiff.
"He made calls on selections that a load of other managers wouldn't have done because he's worked with those players at a young age and knows their capabilities.
"They're going to have a lot of confidence on the back of that when it comes to senior level.
"The FA are on the right path, they've got their act together and that's what is putting them ahead of most nations."
– Craig Bellamy was speaking at the McDonald's & FAW Community Football Day in Cardiff. These football days are taking place across the UK this summer, giving thousands of children the chance to enjoy the beautiful game.www.mcdonalds.co.uk/communityfootballdays