Football is not coming home, but England have returned as heroes.
Gareth Southgate's men ripped up the script in Russia, injecting hope and excitement back into a side that had become a byword for disappointment.
So well known are those struggles that in China they even coined the phrase "happy football" to describe England's knack at floundering on the biggest stages, often in a comical fashion.
Southgate smiled when told of that phrase at a press conference early into their World Cup adventure and admitted he was as guilty as anyone of so-called "happy football" after his penalty shootout miss at Euro '96.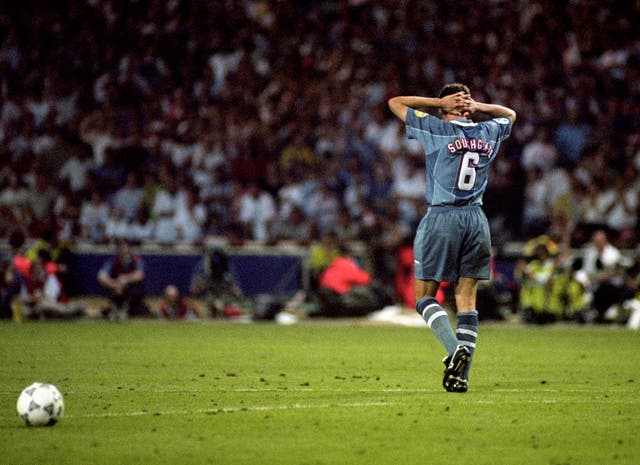 Within 24 hours of being asked about "happy football", England kept their cool amid Panama's rough-housing and the Nizhny Novgorod heat to dish out a 6-1 shellacking – the country's biggest-ever win at a major championship.
Days earlier Southgate's men had dug deep to secure a last-gasp victory in their Group G opener against Tunisia – character again evidenced during the last-16 clash against a Colombia side more interested in outfighting than outplaying.
England displayed a street-wise edge that belied their inexperience, impressively keeping their composure and recovering from the stoppage-time leveller that took the match to extra time.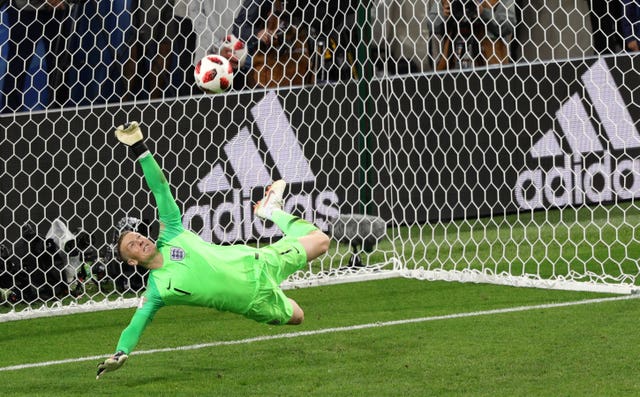 Months of practising, planning and studying bore fruit as Southgate's players ended a run of six defeats out of seven major tournament shootouts, taking the side through to a quarter-final that they won with ease against stoic Sweden.
England went about their job diligently in Samara, but their greenness appeared to cost them when wily Croatia ratcheted up the pressure in Wednesday's semi-final.
Ivan Perisic cancelled out Kieran Trippier's early free-kick to take the Three Lions' first World Cup semi-final into extra time, where their energy and self-confidence seeped away.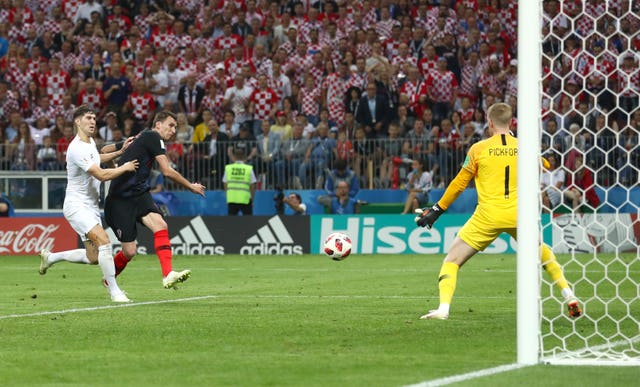 There was more disappointment days later in St Petersburg as the emotionally drained Three Lions failed to become the best-ever team to leave English shores.
A sluggish start was punished by Belgium in the third-place play-off, with Eden Hazard killing off hope that had grown with an impressive second-half response.
Predictably, Southgate kept his composure after the loss – just as he did after his latest semi-final disappointment – consoling his players and congratulating Croatia's as he once again led by example.
#GarethSouthgateWould trended on social media and it was joked that he would lead the country through the stormy waters of Brexit.
Thousands of people then wore waistcoats in his honour on Wednesday after helping England surpass expectations by reaching a first World Cup semi-final in 28 years.
People can point to a favourable draw, but the old adage is that you can only beat what is put in front of you – and you only need to look two years back to Iceland to see that has not always been possible despite England's individual quality.
This time, collective spirit and smart coaching allowed the country to flourish.
Love Island, Fortnite and Yorkshire Tea helped make the forRestMix Club a home from home, while the nearby media centre saw boundaries broken down between players and reporters.
The NFL-style open media day in Burton set the tone as the 'us against them' mentality faded, with players playing darts against reporters and speaking with disarming openness, most notably Danny Rose on his battle with depression.
Candidness coupled with players' social media savvy has helped reconnect with fans and puncture public apathy, while England heeded the advice to write their own stories on the pitch.
Inexperienced goalkeeper Jordan Pickford repaid Southgate's faith behind a defence in which cult hero Harry Maguire was an imposing presence – as well as a meme sensation. John Stones performed admirably and Kyle Walker did his bit as makeshift centre-back.
Raheem Sterling coped with inexplicable criticism before the tournament, and at times during, as he proved a nuisance throughout. Unfortunately he was unable to get the goal his play deserved.
That lack of attacking edge has been problematic in Russia, where the gaps that opened up and striking lack of composure against Croatia underlined the work still required.
This callow group will soon welcome even younger players, with England reigning world champions at under-17 and under-20 levels as the pathways put into place by the Football Association bear fruit.
Southgate played a key role in setting up the country's rejuvenated development system and nobody looks better placed to understand and appreciate that talent.
The future looks bright going into Euro 2020 and beyond, so, while football might not be coming home this time, it may well do soon as England begin to redefine "happy football".