Lewis Hamilton is set to become the best-paid sportsperson in British history after signing a two-year contract extension.
Hamilton's new deal is worth up to £40million-a-year, and ensures he will remain at Mercedes until the end of 2020.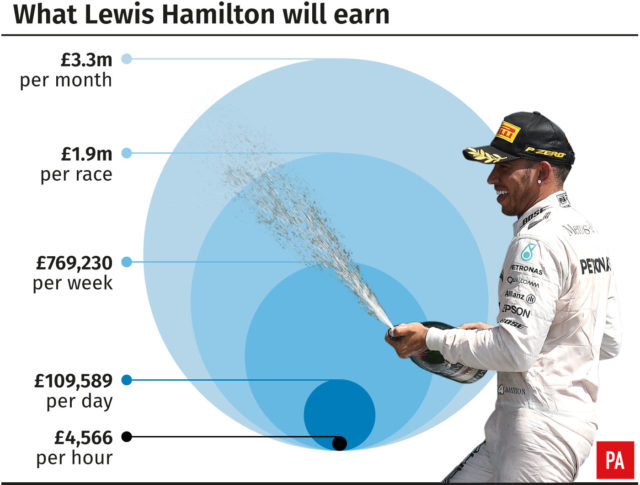 £1,900,000 – how much Hamilton will earn per RACE based on a 21-grand prix calendar.
£3,300,000 – Hamilton is due to pocket more than £3m every MONTH.
£769,230 – The Englishman will earn close to three-quarters-of-a-million pounds every WEEK.
£109,589 – He will also take home in excess of £100,000 a DAY.
£4,566; Hamilton's earnings per HOUR and £76.10; his earnings per MINUTE.
Hamilton could also buy:
1,600 A-Class Mercedes
998,751 Mercedes F1 baseball caps
2 Private Jets