Leg-spinner Adil Rashid could earn an England Test recall if he changes his mind over red-ball cricket, coach Trevor Bayliss has said.
The 30-year-old has not represented his country in the longest format since 2016 and just five months ago he signed a contract with Yorkshire that would ensure he only played one-day competitions for them this season.
Since then, Rashid's form in limited-overs cricket has been terrific. No one has taken more wickets across one-day and Twenty20 internationals for England this summer, with Rashid having picked up 25 victims, including Virat Kohli at Headingley on Tuesday with a sharply-turning delivery that left India's captain awestruck.
Rashid's performances have been delivered at a time when England are short of spin options in the five-day arena too. Moeen Ali lost his place following a difficult winter and Dom Bess and Jack Leach have been handed debuts since.
Spin may be a key factor in the five-match series with India following the uncharacteristically hot and dry summer on these shores so England could consider deploying two spinners, which raises the question of Rashid's possible return.
Asked whether Rashid would be considered if he was playing red-ball cricket, Bayliss replied: "Possibly. This year is probably the best we've seen him bowl.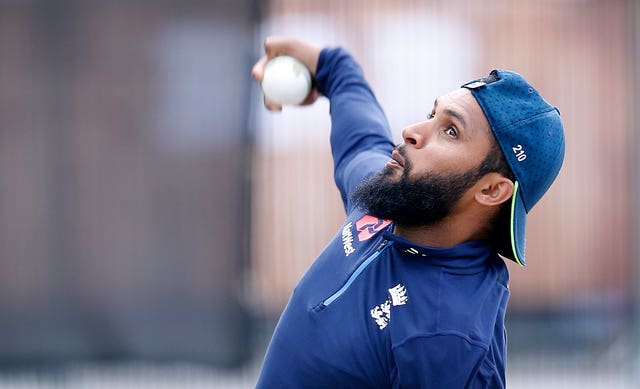 "(Reconsidering) is a decision he's got to make. I'm not sure whether (national selector) Ed Smith's had a chat with him or not. Could he get picked in the Test team on white-ball form? Well, it's already been proven this year – it's happened once (with Jos Buttler). So I'm sure he'll be up for discussion, definitely."
Speaking after Tuesday's win over India, Rashid had said: "I'm just concentrating on white-ball cricket. I'm looking forward to the winter now."
Moeen has missed England's last three Tests but appears to have found his mojo again in the recent ODIs.
But Bayliss wants to see him bowl well with a red ball too so England's selectors will keep a keen eye on Worcestershire's Specsavers County Championship contest with Somerset, which begins this weekend and could feature Moeen, Leach and Bess.
"We'd like to see him do it in four-day cricket," Bayliss added of Moeen.
"He's a confidence player and that'll be a decision we have to make before that first Test. Do we take in two spinners for some of these games?
"It is a bit drier this year and if we do we need to decide who those two are going to be."