England face India in a five-match Test series which begins at Edgbaston next Wednesday.
Here Press Association Sport looks at five talking points as Joe Root's side look to overcome the world's top-ranked Test side.
Belt-and-braces… but no Rashid, surely?
England's selection for the first Test will be intriguing, and it will be no surprise if they name 13 to cover all bases. The batting picks itself, with opener Keaton Jennings and Dawid Malan in the middle order nonetheless potentially vulnerable at some point over the next six weeks. It is likely an extra third seamer will at least arrive in Edgbaston next week, but the identity of the spinners is most interesting. Adil Rashid has effectively de-selected himself – irrespective of coach Trevor Bayliss' recent hints to the contrary – and he will surely be left to pursue his white-ball plans. Moeen Ali and Jack Leach will give England the option to turn the ball either way… or both.
Welcome India!
There was a minor sub-plot at Chelmsford on Tuesday when India persuaded their hosts that the warm-up fixture against Essex should be played over three days instead of four. Eastern whispers suggested the tourists were unhappy with the playing area – pitch too green, outfield too brown. But nothing official was confirmed other than India did not want to over-exert themselves, and will therefore travel on to Birmingham a day early with a spring in their step. It fits a conspiracy narrative of home countries – last winter's Ashes a case in point – depriving tourists useful preparation. Chelmsford did bear an uncanny resemblance to the Ahmedabad B pitch on which England faced Haryana in 2012. Alastair Cook's men went on to win that series, and in this instance India just happen to have arrived during an unaccustomed heatwave.
Kohli v Anderson
It was before the Mumbai Test in December 2016 that this battle began to hot up. With Virat Kohli already in suitably imperious form, England's all-time leading wicket-taker James Anderson chose to point out it may not be quite the same story when the India captain heads back to this country. It was here in 2014 that Kohli's prolific career suffered a blip with a series average of 13.4 in 10 innings. Scroll on two-and-a-half years, he responded to Anderson's observations with a mere 235 in an innings victory at the Wankhede as India surged towards a 4-0 series victory. The rematch is eagerly anticipated.
Edgbaston occasion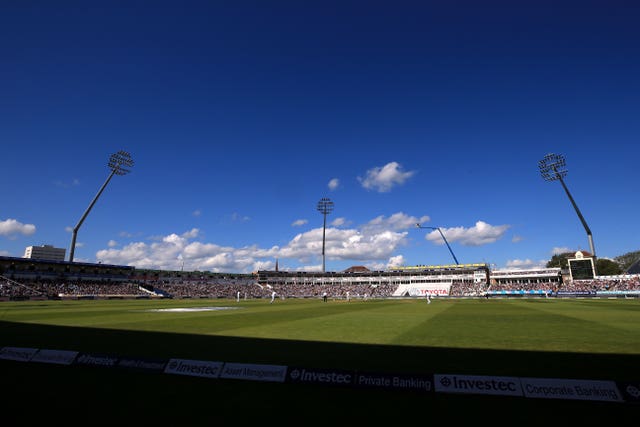 And the winners are?
This may depend on next month's weather. If England's driest summer goes the distance, India will be best equipped. The visiting batsmen will rightly be more confident against England's seamers if there is little cloud cover above or grass below, and a touring squad featuring the spin of the two Ravis – Jadeja and Ashwin, with Kuldeep Yadav available too – may be lethal long before the series reaches The Oval in September. If the skies darken and the rains come, though, it will be very much advantage England.