Jose Mourinho has challenged Ashley Young to cut short his holiday and make Manchester United's problematic right-back berth his own.
Mourinho confirmed he is ready to let Matteo Darmian leave Old Trafford after the Italian captained the side in the International Champions Cup clash with his former club AC Milan in Carson City.
Alexis Sanchez's 12th-minute strike was quickly cancelled out by Suso before United prevailed 9-8 in a penalty shoot-out.
Young is one of a host of United stars still absent after World Cup duty, but could seize his chance with Antonio Valencia and Diogo Dalot both ruled out for the start of the new Premier League campaign.
Mourinho told a press conference: "Ashley Young is a possibility to play at right-back. He is on holiday and I don't know if he fancies being back before that to put himself available for the team – or if he prefers to stay on holiday."
Mourinho confirmed he will allow Darmian to leave the club providing they receive a suitable offer,but reserved praise for the 28-year-old.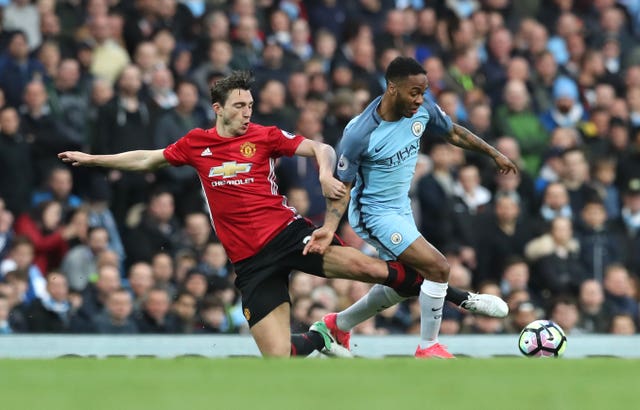 "But he wants to leave and I think when a player wants to leave if the right offer arrives you have to be human and let the player follow his instincts, but not at any price.
"Until now the offers we have got for Matteo are not even close to being accepted."
Contrary to newspaper reports implying his anger, Mourinho appeared to have adopted a more laid-back approach to Anthony Martial's decision to leave the tour early.
Mourinho added: "I found out Martial was going to Paris when he told me three days ago.
"When a man is going to be a father, in this case for the second time, and he decides that it's very important for him to go, I think nobody has the right to stop him to go."
The manager shrugged off the win on penalties, insisting it meant "nothing", but goalkeeper Joel Pereira was delighted to play his part with several saves – and attributed his success to a series of training-ground bets.
He told MUTV: "It feels amazing, as a goalkeeper when it's a penalty shoot-out it depends on you.
"I've been the third goalkeeper for a year now and I always stay after training doing finishing with the boys – I like to do some bets with them, do some penalty shoot-outs and bet a shirt or dinner or something.
"We practice that a lot and today it worked pretty well for me."