Liverpool manager Jurgen Klopp has laughed off Manchester United counterpart Jose Mourinho's attempt to ramp up the pressure on him ahead of the new campaign.
The Portuguese claimed the Reds need to win the Premier League title after spending £175million on four new players this summer.
However, Klopp dismissed those suggestions ahead of the two sides' meeting in Michigan on Saturday in the International Champions Cup.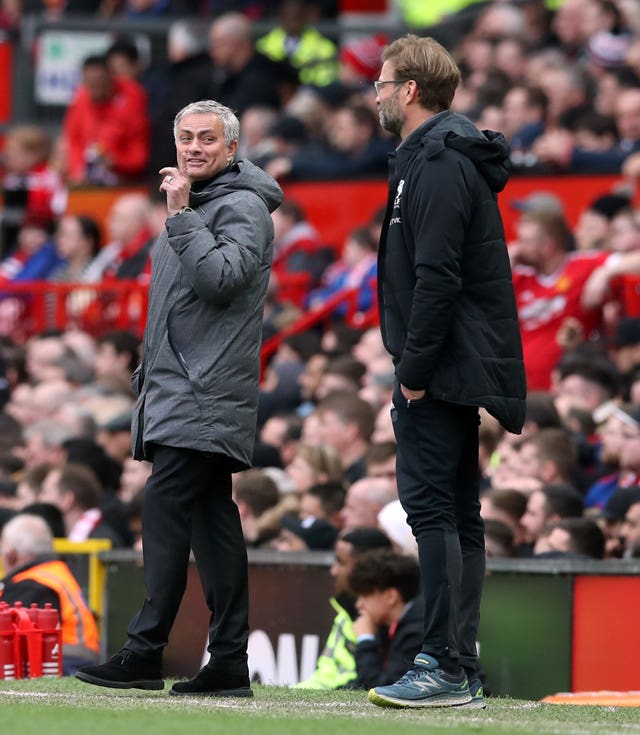 "I don't even think it is a mind game, I think it is normal. I would never talk about Manchester United if no-one asked me about it.
"I have no problem with what Jose Mourinho is saying, it is a free world and he can say whatever he wants. If he is happy about our transfers even better.
"We know it doesn't mean you win (trophies) automatically."
Asked whether he had to win the Premier League this season Klopp said: "I don't think so.
"Do I get the sack if not? Depends on the football we play."
Klopp was asked about Sergio Ramos' conduct in the Champions League final, when challenges from the Real Madrid defender left forward Mohamed Salah with a serious shoulder injury and goalkeeper Loris Karius – whose errors cost Liverpool the game – suffering from concussion.
"If you watch it back – and you are not with Real Madrid – then you think it is ruthless and brutal," Klopp said, in comments reported by the Guardian.
"If VAR is coming then it is a situation where you have to look again.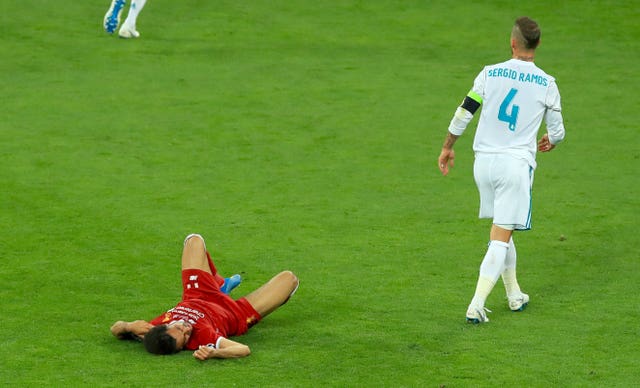 "Ramos said a lot of things afterwards that I didn't like. He was like: 'Whatever, what do they want? It's normal'.
"No, it is not normal. If you put all of the situations of Ramos together then you will see a lot of situations with Ramos."
With the world's most expensive goalkeeper Alisson his fourth and likely to be final signing of the summer Klopp will now be looking to trim his squad.
Liverpool have opened talks with Besiktas about the sale of Simon Mignolet but other clubs are have also expressed an interest in the Belgium keeper.
Press Association Sport understands talks have begun with the Turkish Super Lig side over a permanent transfer as the Reds will not countenance a loan deal.
However, Besiktas are not the only club chasing the Belgian and Liverpool are expecting others to formalise their interest in the near future.
Klopp continues to support Karius, who is set to miss the United clash with a knee injury, despite his errors in Kiev.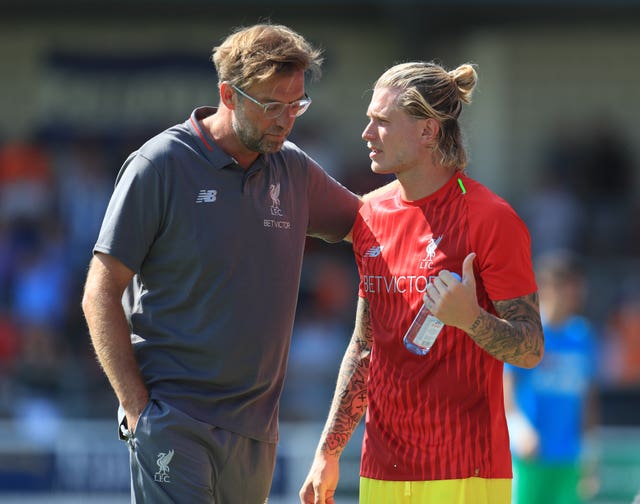 "We don't need 54 players and 20 goalkeepers but can someone come and ask us (for a player) for £4 – no of course not.
"They are quality players. We are not in the situation where we have to do something but if someone comes in we are always open for talks."
Academy stoppers Kamil Grabara and Caoimhin Kelleher will be contending for a starting spot against the Red Devils while midfielder Georginio Wijnaldum is a doubt.
The Serbia international has not featured for the Reds since a late substitute appearance against QPR in May 2015 – five months before Klopp replaced Brendan Rodgers as manager.
Since then the 24-year-old, a £20million signing from Benfica by Rodgers in 2014, has had loan spells at Fenerbahce, Sporting Lisbon, Hull and Anderlecht.
The club would expect to receive a fee between £5m to £7m with Standard Liege and a number of English sides also interested after watching his appearances in pre-season.