Alastair Cook insists Adil Rashid is mature enough to handle the occasion of his controversial Test recall.
The former England captain concedes the leg-spinner might in his younger years have found it tough to set aside the furore which has followed his shock inclusion in a 13-man squad to face India at Edgbaston this week.
But Cook senses that at 30, and after the sustained white-ball improvement which persuaded national selector Ed Smith that Rashid may be worth a punt in England's 1,000th Test, the Yorkshireman can cope with the spotlight.
Among those to make their displeasure clear were Yorkshire themselves and ex-England skipper Michael Vaughan – who as an outspoken pundit these days, described the situation as "ridiculous" and a "stab in the back" for county cricket.
Asked if Rashid may find it difficult to give his best in such exacting circumstances, Cook said: "I think probably in the past he would have.
"(But) over the last 18 months I think he's matured as a cricketer and improved since we last saw him in an England Test shirt.
"I think he'll be fine. Clearly he's going to be nervous but I genuinely think he will cope, he's bowling brilliantly."
Cook voiced his sympathy too for Rashid, who has had to deal with aggravation rather than being allowed to celebrate his first call-up since the last of his 10 previous caps in December 2016.
"In one sense, I feel a little bit sorry for Adil – all the political side of the selection, rather than looking at him," Cook said.
"He's been selected to play for England, which is a huge honour, and all this other stuff has overtaken it.
"I can understand why it's caused a bit of fuss. But you just have to get on with it and I think we should be concentrating on the positives, rather than the negatives.
"We've got a different style of English spinner, with a little bit of mystery to him, who's bowling really well.
"That is what we should be excited about – not really what's happening with the off-field stuff, Yorkshire and all that."
Cook does not believe a significant precedent has been set to clear the way for what will be Rashid's first Test on home soil if he makes the XI on Wednesday.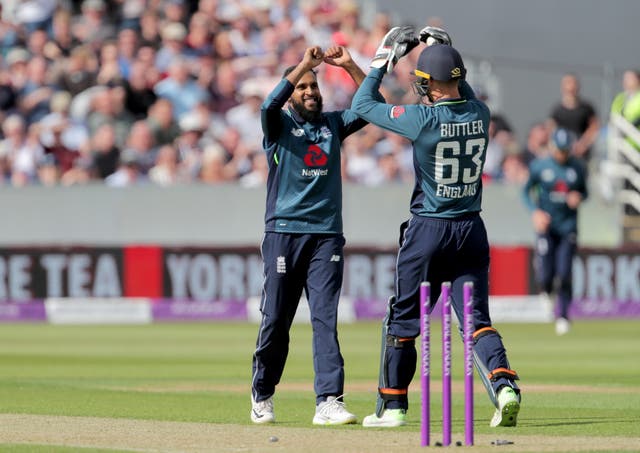 "Obviously, Ed said you need to be playing red-ball cricket [to be selected in future] – and I think that's right.
"But sometimes in exceptional circumstances, selection goes a different way than you would like – and obviously Ed and the selectors have made a brave call."
Smith reported last week that captain Joe Root gave his full backing for his fellow Yorkshireman's inclusion, and Cook expects his successor will be able to get the best out of Rashid in Birmingham.
He said: "Joe is in a great position because he probably knows him better than anyone else, certainly better than I did when I captained Adil.
"They've got a good relationship, I think, they seem to get on really well and they'd have played a lot of cricket together growing up. That can only be a bonus."
:: To mark the landmark 1,000th Test, England and Wales Cricket Board chairman Colin Graves will receive a silver plaque from match referee Jeff Crowe – on behalf of the International Cricket Council – before start of play.