Four months after threatening to fall out of love with his sport, Adam Peaty returned to his imperious best by smashing his own 100 metres breaststroke world record at the European Championships in Glasgow.
Peaty stopped the clock at 57 seconds dead as he obliterated both his rivals and his own previous best mark of 57.13 secs which he set en route to winning Olympic gold at Rio 2016.
It marked a remarkable return to form for the 23-year-old, who had cut a dejected figure at the Gold Coast Commonwealth Games, where he won in an uncharacteristically slow 58.84 secs as well as being beaten over his less-favoured shorter distance.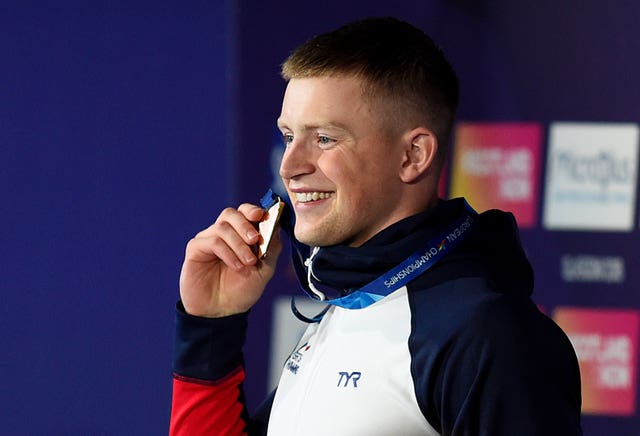 "I wasn't going out there to break the world record, but when I got to 50m I thought, this is so easy. Then I came back and all the passion and emotion of the let-down of the Commonwealths really fuelled that.
"After the heats yesterday I knew I was in good shape. After the semi I was back in the 58s but it just shows what you can do if you have a positive mental attitude."
Peaty's superiority was such that his Great Britain team-mate James Wilby, who took silver, finished over one and a half seconds behind him in 58.54.
While the likes of Wilby still dream of cracking the 58-second barrier, Peaty – still the only man to have done so – now stands on the brink of achieving his long-held and personal 'Project 56' campaign.
"It gives me another level of motivation," said Peaty of narrowly failing to beat 57 seconds some two years ahead of schedule. "If I'd done it, everybody would have started to talk about 'Project 55'.
"It's a great place to be in, to break the world record by a marginal gain and two years out (from Tokyo 2020) it leaves me and Great Britain in a very good place."
What made Peaty's return to form all the more admirable were his relative travails in Australia, after which he admitted his towering achievements had come at a price of some motivation and enjoyment.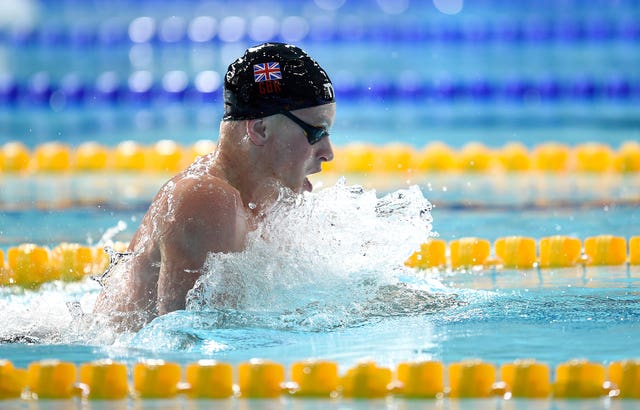 Despite dipping just outside 58 seconds in his semi-final, Peaty suggested he had deliberately eased off to save himself for Saturday – and his tactic paid off as he emphatically delivered in front of his home crowd.
Peaty, who will seek to restore his 50m dominance later this week, added: "When you go four years without losing you kind of get complacent and you need the team around you to get you back on track.
Great Britain rounded off a successful day in the pool by also picking up a bronze medal in the inaugural 4x200m freestyle mixed relay.
The team of Stephen Milne, Craig McLean, Kathryn Greenslade and Freya Anderson finished behind Russia and gold medallists Germany in 7:29.72.