Huddersfield and not Stoke would have been relegated from the Premier League last season had luck not been a factor, new research has revealed.
The Terriers finished four points ahead of Stoke in the table, but when incorrect refereeing decisions are taken into account their first season back in the top flight for 45 years would not have had a fairytale ending.
According to the ESPN Luck Index, Stoke lost out on four points due to incidents such as incorrectly disallowed goals, wrongly-awarded penalties and improper red card decisions, while Huddersfield gained two points.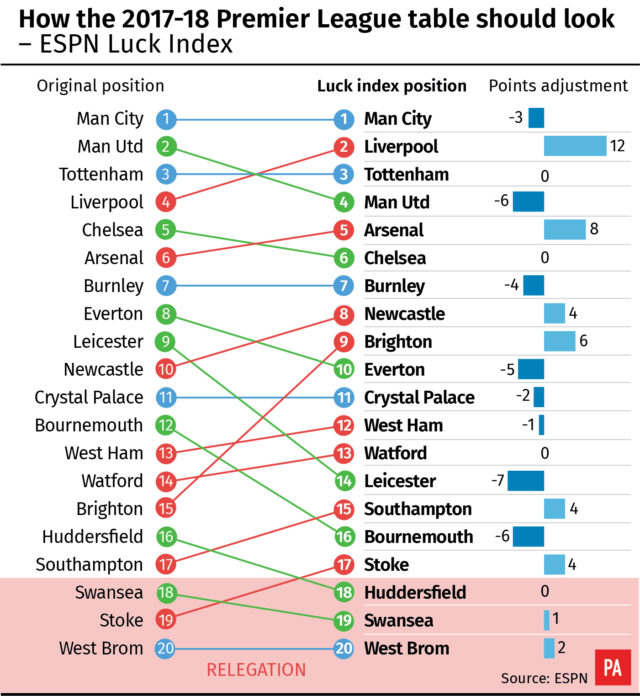 Using a predictive model which crunched hundreds of data points and working in collaboration with former Premier League referee Peter Walton, a research team analysed footage from every game of the season to see which major incidents should have been overturned.
Manchester United would have finished fourth not second in the table having gained six points due to wrong decisions, according to the Luck Index, with the runners-up spot going to Liverpool, who missed out on 12 points.
The ESPN Luck Index demonstrates the considerable financial impact of favourable or unfavourable decisions, with prize money increasing by nearly £2m for each place in the table.
"The ESPN Luck Index powered by Intel analysed more than 150 incidents throughout the season, and used data ranging from recent form and team strength to game state and home advantage," said University of Bath assistant professor Thomas Curran.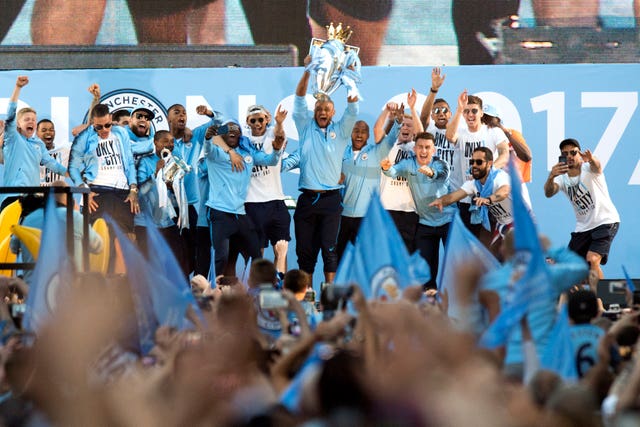 Former referee Walton added: "The results of the ESPN Luck Index powered by Intel demonstrate the impact and importance of refereeing decisions on a game.
"With the Premier League deciding not to introduce VAR for the coming season, it is interesting to see how much luck plays a part in the way the league unfolds."