Jonny May spent a fortnight of his summer break at the Michael Johnson Performance centre in Texas and was left star-struck by sprint star English Gardner.
May undertook the partly self-funded training camp to improve his speed but also took the opportunity to speak to Gardner, the US athlete and one of the fastest women of all time.
NFL free agents were among those present at the centre, but it was the advice and experience of 26-year-old Olympic relay gold medallist Gardner that most interested May.
The pair endured the same type of knee injury that threatened to have a significant impact on their pace, only to make full recoveries. May, who sustained his knee blow in December 2015, went on to produce the finest rugby of his career during this year's June tour of South Africa.
"It was awesome for me to meet her because when I did my knee two years ago, the surgeon said it was touch and go whether I'd come back at the same speed.
"People say you lose five per cent after an ACL. I was trawling though the internet to find people who have had the same injury.
"English Gardner blew her knee out just before she went to college. She had scholarships taken away and then within 13 months ran a record time and now she's one of the fastest women in the world.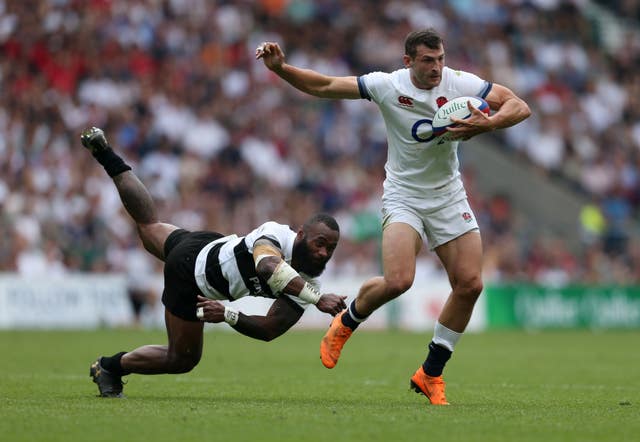 May, who has yet to meet four-time Olympic gold medallist Johnson during his two visits to the centre in McKinney, is confident he will continue to improve the speed that identifies him as one of the sport's fastest players.
"The primary focus of the training was on speed training so lots of agility, plyometrics, acceleration, top-end speed etc," said May, who also went on a golfing holiday to Spain with George Ford and their respective partners.
"I like the training in Texas. It's perfect for what I want to do. I had a good couple of weeks there and I've come back feeling pretty good.
"At Pennyhill Park (England's Surrey training base) you think 'wow, that's amazing', but over there it goes even further.
"It's awesome training and I enjoy it and always learn something new. I want to get quicker and smarter as a rugby player as well.
"I've gradually been getting better and played the best rugby I've ever played out in South Africa and was running fast as well. I'm committed to being faster. I'll keep at it and hopefully get faster over time."