CCTV footage shows England cricketer Ben Stokes mimicking the mannerisms of a gay man shortly before he allegedly knocked out two other men in a fight near a nightclub, a court heard.
The video showed the scene outside the Mbargo nightclub in Bristol city centre in the early hours of September 25 last year where 27-year-old Stokes and England teammate Alex Hales were attempting to gain entry.
Detective Constable Daniel Adams, the officer in the case, took the jury at Bristol Crown Court through the footage from outside the club.
Durham all-rounder Stokes and batsman Mr Hales arrive at the club at 23.31pm in a taxi with other England players after they had played the West Indies in a one-day international in Bristol earlier that day.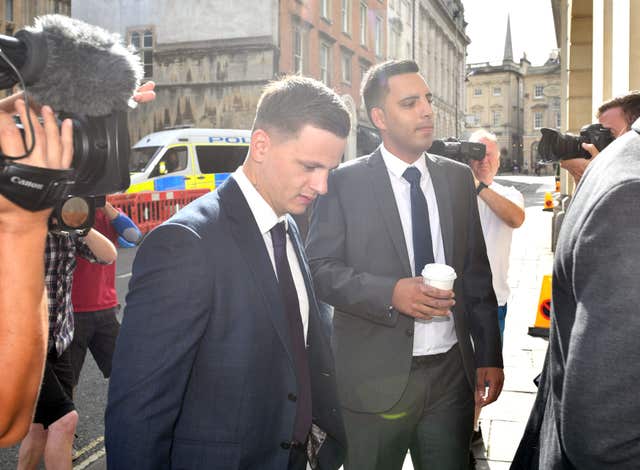 The jury watched footage recorded at 02.09am of Stokes apparently flicking a V-sign towards Mr Cunningham.
Mr Adams told the court: "It seems like Ben Stokes making a V-sign towards Mr Cunningham.
"He was still engaging in conversation with Mr Cunningham."
Stokes is seen on the CCTV lighting a cigarette outside the club and at 2.14am he is still smoking and is in conversation with Mr Cunningham and Mr Hales.
"Presumably the CCTV has been brought to their attention because they are waving," Mr Adams said.
Referring to the CCTV, Det Con Adams said: "Mr Stokes appears to mimic the actions of William O'Connor.
"Stokes has just flicked something which we believe was a cigarette butt at William O'Connor."
He added: "Ben Stokes was mimicking William O'Connor as his back was turned and Mr Stokes flicks something at him.
"Alex Hales is looking away at this point.
"Alex Hales appears fed up with something at that point."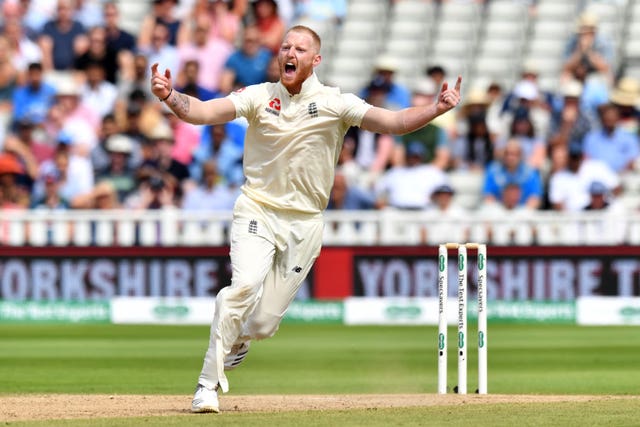 Prosecutors allege that Stokes was not acting in self-defence, but with "revenge, retaliation or punishment in mind".
Stokes, of Stockton Road, Castle Eden, Durham; Ali, of Forest Road, Bristol; and Hale, of Burghill Road, Westbury-on-Trym, Bristol, each deny a joint charge of affray.