Rookie batsman Ollie Pope is confident he can follow Surrey team-mate Sam Curran's lead and make a smooth transition to the Test arena.
Pope looks certain to make his England debut in the second Test against India this week, replacing the dropped Dawid Malan.
His call-up to the squad came after just 15 first-class matches, but national selector Ed Smith has been persuaded by a glut of stylish runs this season.
That age and inexperience should not act as a barrier was demonstrated at Edgbaston last week where Curran, more than four months younger than his county colleague, announced himself with a man-of-the-
man showing in the series-opening win.
"The way he played last week can give me confidence to know I can do it," said Pope.
"I've played with him since we were 14, 15 – as soon as he came over from Zim (Zimbabwe) – and we've gone through the same path.
"I've had a good season so far. I have confidence in my own game to take the next step. You hear stories of some of the greats of the game, people like Alastair Cook. I think he was 20 when he made his debut, so it's not like it hasn't been done before.
"Hopefully I take my chance."
Barring an unexpected tactical switch Pope will line up at number four at Lord's, despite regularly batting two places lower for the Brown Caps.
He would take any such promotion in his stride, though. Asked if he would take on the challenge, he said: "If required, yes. Especially against this India side, where they bowl a lot of spin.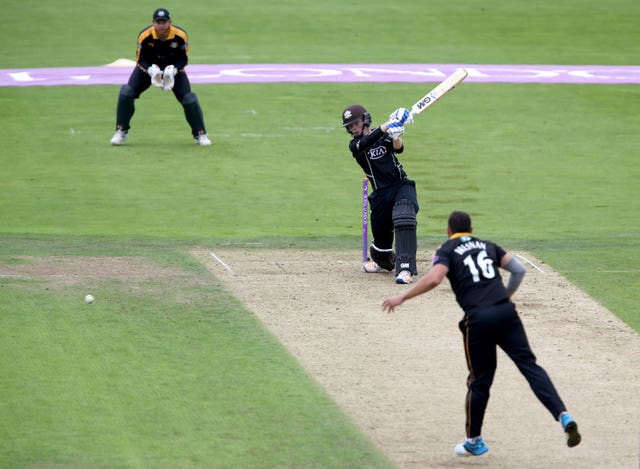 Pope does not expect to be overawed by the occasion, with social media giving him time to get used to the idea of his maiden call-up and previous experience of playing at the home of cricket helping settle
any nerves.
"I read a few articles I got tagged in on Twitter…I clicked on them out of curiosity and I took them in," he said.
"You don't want to get your hopes too high but I had an idea.
"I've played quite a lot cricket here (at Lord's) and that's quite nice. I was here for the first morning of the Pakistan Test; I was around the changing room and had a hit at lunch so I have an idea what it's like to be here on the first morning of a Test.
"Obviously it's a bit different when you're playing, it will pretty special walking out there if I get the nod."