Katarina Johnson-Thompson vowed to fight for heptathlon gold as her treble bid remained on course at the European Championships.
The 25-year-old holds the overnight lead with 4017 points – 87 ahead of world and Olympic champion Nafi Thiam – in a turnaround from last year.
At the World Championships in London Johnson-Thompson trailed Thiam  by over 176 points after the first day.
Johnson-Thompson added to another positive day in Berlin after Nethaneel Mitchell-Blake claimed the 200m silver and Holly Bradshaw bronze in the pole vault.
It was disappointment for Adam Gemili though as the 2014 200m champion could only finish fifth.
But Johnson-Thompson's treble hopes, having claimed pentathlon gold at the World Indoors and the Commonwealth Games heptathlon title this year, remain intact.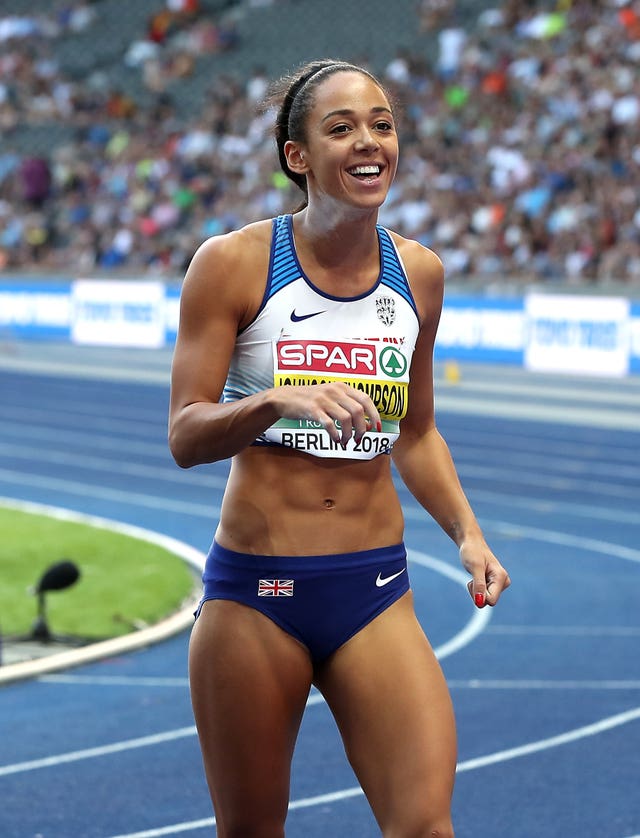 "It's not so much (of a lead) after the 200m but for me the changing point was when I finished the shot put and I was still second. Because normally I go down to page two after that so I think that was the changing point for me.
"I'm here and I just wanted to attack. I did and it paid off. I'm just trying to take that mentality into all the events. I'm a bit gutted about my high jump, I thought there was one more height in there."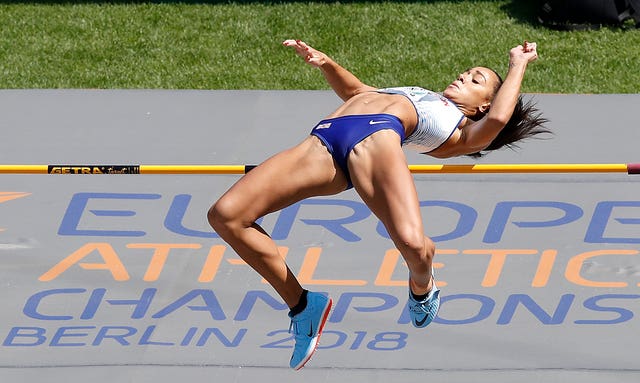 Johnson-Thompson banked 733 points in the shot put with her best throw – 13.09m – for more than two years while she clocked season's best 13.34 seconds in the 100m hurdles, cleared 1.91m in the high jump and ran 22.88 seconds in the 200m.
On Friday she competes in the long jump, javelin – her weakest event – and the 800m.
Mitchell-Blake claimed Great Britain's only medal on the track on Thursday, running a season's best of 20.04 seconds as world champion Ramil Guliyev took victory.
Mitchell-Blake told the BBC: "I didn't win. I came here to win, he's world champion but it's a final and you've just got to bring it out the bag.
"I didn't win, I'm sorry guys. I love competing, I'm a sore loser and it's my first piece of senior silverware and I'll take that into consideration but the season is not over."
He added to Bradshaw's bronze as she cleared 4.75m and earlier Laviai Nielsen reached the 400m final with British trio Shara Proctor, Lorraine Ugen and Jazmin Sawyers reached Saturday's long jump final.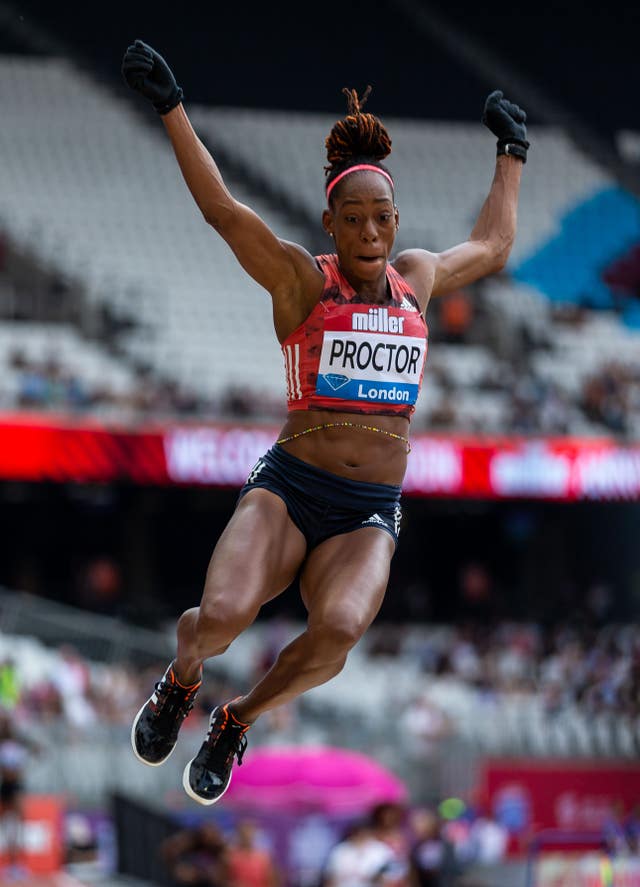 It is the first time Great Britain will have three women's long jumpers in a European Championships final for 49 years.
Ugen said: "Job done. It was all right. My first jump was a foul but I knew it was over the automatic qualifying mark.
"I was expecting all of us to make it through, the British girls are really strong right now."