Manchester United kicked off the Premier League season with three points against Leicester, but post-match interventions from Jose Mourinho and Paul Pogba hinted that tensions may linger behind closed doors at Old Trafford.
Mourinho cut a gloomy figure throughout pre-season, seemingly frustrated by the club's failure – or disinclination – to secure more of his summer transfer targets.
A 2-1 victory on Friday night, built around a stirring performance and an early penalty from World Cup winner Pogba as well as Luke Shaw's first career goal, might have been cause for good cheer but Mourinho chose the occasion to revisit his concerns over the club's recent business.
The Red Devils spent big on Brazilian midfielder Fred but made no other statement signing and failed to bring in a central defender despite several high-profile links. That fact has not been lost on the Portuguese, who contrasted their position with the freer spending of a Foxes side who labour under considerably lower expectations.
"We played well in periods against a good team that invest more than us. We must get used to teams who have players of the same quality that we have," he told Sky Sports.
"Every team is a good team, forget the name, forget the history, forget the shirt. I had my plans for many months and I find myself with the market closed in a situation I did not think I would be in. It's the last time I speak about it. It's over, the market is closed.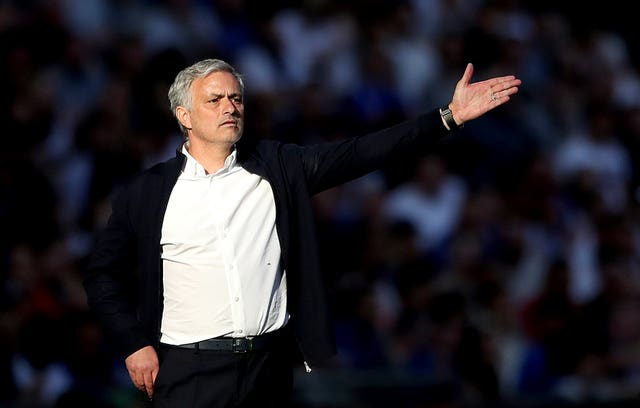 Quite how such sentiments will be received by the United hierarchy remains to be seen.
Mourinho's relationship with Pogba has attracted as much attention as his dealings with executive vice-chairman Ed Woodward in recent months, but events at Old Trafford appeared to be restorative.
Mourinho went on to command his "monster" performance and determination to last almost the entire match despite a minimal break, but the 25-year-old invited intrigue with a late night social media post.
Sharing a picture of his goal celebration on both Twitter and Instagram, he wrote: "I'll always give my best to the fans and my teammates no matter what's going on. #pogfeelings".
It was far from an incendiary message but in mentioning colleagues and supporters the omission of his own boss appeared a stark one. The opaque reference to "what's going on" may also be a source of concern for United fans desperate to see him remain and flourish at the club for a long time.
Mourinho left no doubt as to how much he valued Pogba's efforts on the night, adding: "Paul was fantastic – his contribution was amazing.
"We thought maximum 60 minutes but he managed (more than) 80. (Picking him) was not hard, the decision belonged to him."