Trevor Bayliss is heartened that England have hit on a winning formula against India – even without Ben Stokes.
Chris Woakes proved a highly able deputy for England's premier all-rounder – with a maiden century in his comeback Test after injury, and a match haul of four for 43 too – as the hosts went 2-0 up in the Specsavers series with an innings victory at Lord's.
Stokes' ongoing court case in Bristol is set to have a bearing on his future availability – although after Woakes' success, there is no obvious need for England to change a winning team for the third Test at Trent Bridge on Saturday.
Coach Bayliss had every reason to smile as he reflected on a Lord's win which owed most to the sixth-wicket stand of 189 between Woakes and Jonny Bairstow – and the brilliant bowling of James Anderson.
Asked if he was happy with the balance of the team in Stokes' absence, he said: "I think so, but it depends on where we play.
"We were all set to play the second spinner in this match if conditions suited – but with the weather around, we didn't have to make that decision.
"We went with the extra quick, and it worked out."
England were out of sight at Lord's, thanks to Woakes and Bairstow, having had an epic battle to go 1-0 up at Edgbaston.
Bayliss added: "The first Test was a dogfight, and this one looked like being the same at four or five down in the first innings.
"(But) Jonny and Chris Woakes batted extremely well, and then the bowlers did the business again."
They can therefore clinch the series with two matches to spare by winning in Nottingham.
But captain Joe Root has already warned against complacency.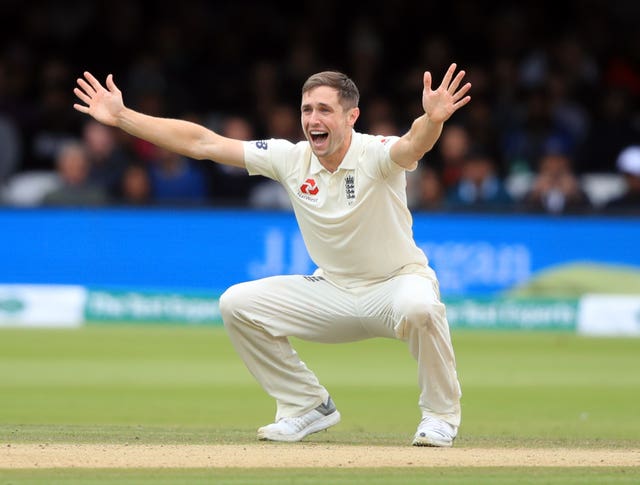 "I don't see any lack of fight, or lack of trying (from them).
"Obviously, it would be a dream to put in five complete performances and have five wins. But it's important we don't get complacent, arrogant.
"If you get too far ahead of yourself, this game has got a funny way of biting back at you."
Meanwhile, Anderson's sensational match figures of nine for 43 have taken him past the 900-point mark in the International Cricket Council's latest rankings.
The 36-year-old remains ahead of South Africa's Kagiso Rabada at the top of the standings and becomes just the seventh England bowler – and first in 38 years – to breach 900 points.
India captain Virat Kohli has fallen to number two in the batting rankings after two low scores at the Home of Cricket, with Australia's disgraced former captain Steve Smith at the top of the pile once again.