Dylan Hartley is ready to prolong his career long into the future after making a full recovery from the concussion that forced him to take an extended break from the game.
Hartley is set to make his comeback after five months out when Northampton face Glasgow in a pre-season friendly at Franklin's Gardens on Friday night.
The England captain acted on medical advice after becoming symptomatic in the wake of the NatWest 6 Nations defeat by Ireland on March 17, opting to rest without a timeline being established for his return.
It was the third significant concussion he has sustained and in the wake of being knocked out against France in 2016, he expressed fears that another head injury could force him to retire.
But there was no similar anxiety evident as his rehabilitation progressed successfully.
"I sought good advice and I trusted what they said would happen and it happened," the 32-year-old hooker said.
"I am confident I will play rugby until I am 50. I had no concerns, I surrounded myself with the right advice and here I am – ready to play.
"But once the decision had been made for me and we agreed on it – I got advice and the advice was the decision made for me – I had made peace with that.
"It was a really good time for me. There was no rush, there was no target game for me to get back for or a game I needed to be back for.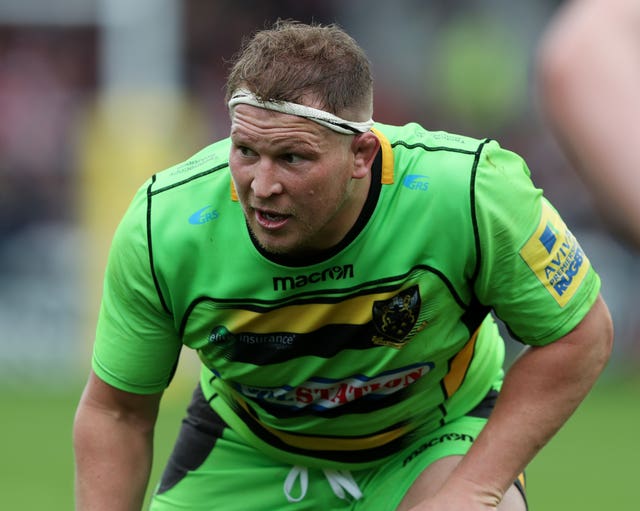 "Removing those kind of pressures has worked. I have had a good pre-season with the team and I am in a good place to compete for a spot in the next fortnight."
If Friday's outing passes without mishap, Hartley expects to be available for the Gallagher Premiership opener at Gloucester on September 1.
The last few weeks of a summer in which he has married his long-term partner Joanne have been spent on a reconditioning programme designed to restore his match fitness.
"The summer has been really good. I've had a good balance between reconditioning, training, family and social life," Hartley said.
"Things got done and it was good family time. I had my stag do and did the normal things. I've had a really well rested summer.
"The club have been brilliant throughout the process and that made the comeback easier. I've had an individual training programme tailored to what I need to do.
"I am my own worst enemy because you always want to be involved and compete and contribute so as soon as they said stop doing what you are doing I relaxed."