Vincent Kompany was lauded by Pep Guardiola and his Manchester City team-mates as the captain celebrated his 10th anniversary at the club.
The 32-year-old has become synonymous with the club's rise and success since arriving from Hamburg on August 22, 2008.
Three Premier League titles, an FA Cup and three League Cup crowns marks quite the return for that decade of service and manager Guardiola led the praise for City's captain.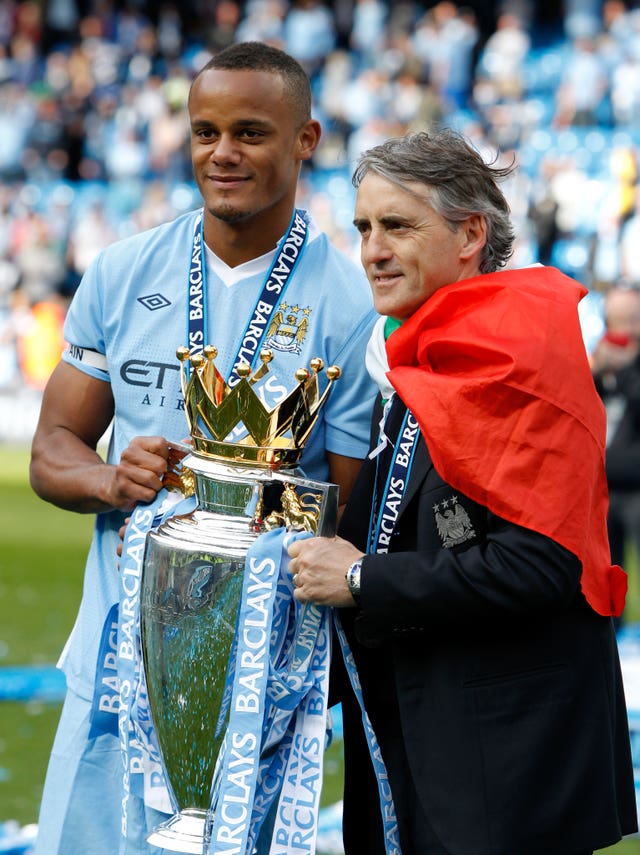 "So, you have to be so proud, like I am to work with you in this period.
"Now will be our third year – thank you so much."
Raheem Sterling said it was a pleasure to play with City's "fantastic captain", while Claudio Bravo, Kyle Walker, Benjamin Mendy and Kevin De Bruyne were others to express their appreciation.
De Bruyne, a team-mate for club and country, said: "I think he has been a legend for the club, also for Belgium.
"He did good stuff and hopefully we can win some more together."
"You are a great guy, a good man, a good captain with a lot of experience."