Joe Root has warned England they must learn quickly from their Trent Bridge trouncing if they are to stay in the "driving seat" against India this summer.
England's captain agreed that the hosts effectively lost the third Test, ultimately by 203 runs, in one session on day two when their "very poor" first-innings batting saw all 10 wickets fall between lunch and tea.
But he believes the way to turn the 2-1 lead they still have into series victory in Southampton next week lies not just in reflection on where it all went wrong here but also Jos Buttler and Ben Stokes' exemplary batting in second-innings adversity.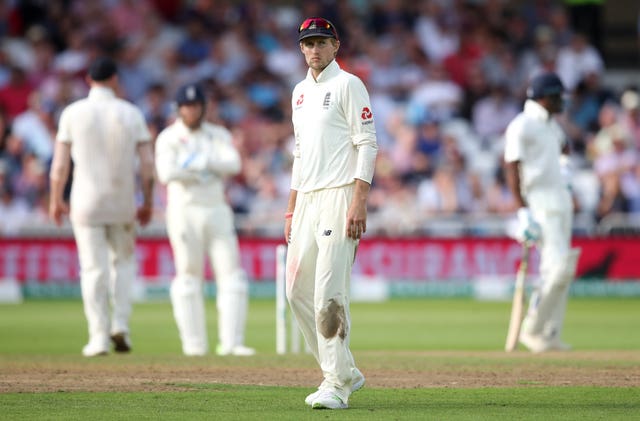 Root, understandably, would prefer not to contemplate that eventuality just yet.
That does not mean he is shying away from reality, however – and after England were bowled out for 317 with only 17 deliveries needed for India to take one remaining wicket on the final morning, he acknowledged all the damage was done two days earlier.
"You can nit-pick around other areas within the game, but ultimately that first innings for us was very poor," he said, before turning to the flip side of Buttler and Stokes' defiant stand of 169.
"One thing that's come from this game is that partnership between Jos and Ben, and it's a great example and lesson of how to go about things in Test cricket.
"It's still a great 'learner' for us, to see two guys who are generally very attack-minded adapt to a situation – still probably in bowler-friendly conditions – and find a way to build a very strong partnership and put India's bowlers under pressure."
Further consolation for England lies, of course, in the series score after their wins at Edgbaston and Lord's.
"We're definitely in the driving seat, we have to keep remembering that," added Root.
"But in England we are a very good side at bouncing back from a tough couple of days. I'm fully expecting the guys to come back to Southampton refreshed, ready to go and – we hope – take an opportunity to wrap the series up."
Root wasted no time confirming his displeasure to his team-mates after their first-innings collapse to 161 all out.
"We sat down and spoke quite honestly about how we're going to get this right," he said. "It's obviously not good enough.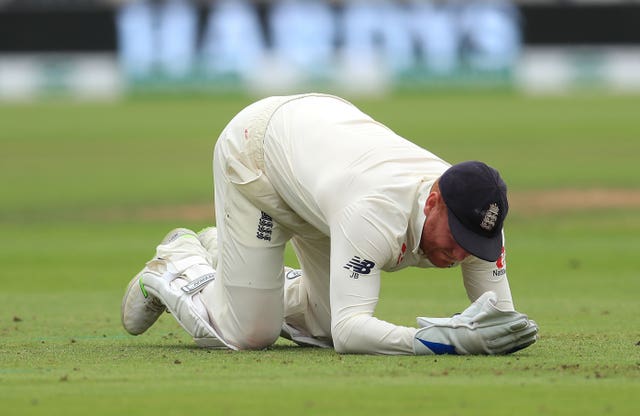 "It's always at the forefront of our minds, making big first-innings scores – in Test match cricket, that's crucial.
"We have to get that right very quickly."
England are hoping Jonny Bairstow may yet recover from his broken finger to play at the Ageas Bowl, even if it is as a specialist batsman only – with Buttler continuing as wicketkeeper.
Root, meanwhile, gave his full backing to out-of-form national record runscorer Alastair Cook.
Asked if he wants Cook in his team for the rest of the series, he said: "Yes, 100 per cent.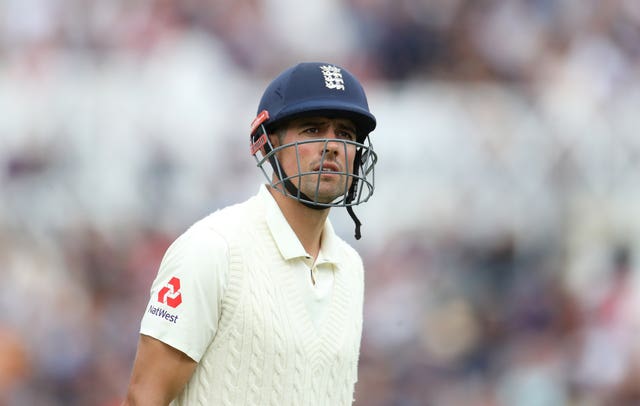 "Actually, I'd like you to write him off – because every time he's written off, he comes back and scores a double-hundred."
Root's opposite number Virat Kohli has no such conundrums to worry about, after his man-of-the-match innings of 97 and 103.
He said: "The players are really proud of what they have done (here). All in all, the complete Test match for us.
"Some people may have lost hope when we were 2-0 down, but we never lost belief in the changing room."