Billy Vunipola has been hit with another delay in his comeback from a second broken arm.
Saracens boss Mark McCall has confirmed the England number eight would probably miss the start of the Premiership season, as he continues to recover from breaking his arm in the second Test against South Africa in the summer.
The 25-year-old re-fractured the same arm he broke in April in England's 23-12 second Test loss against the Springboks, and now faces another three weeks on the sidelines.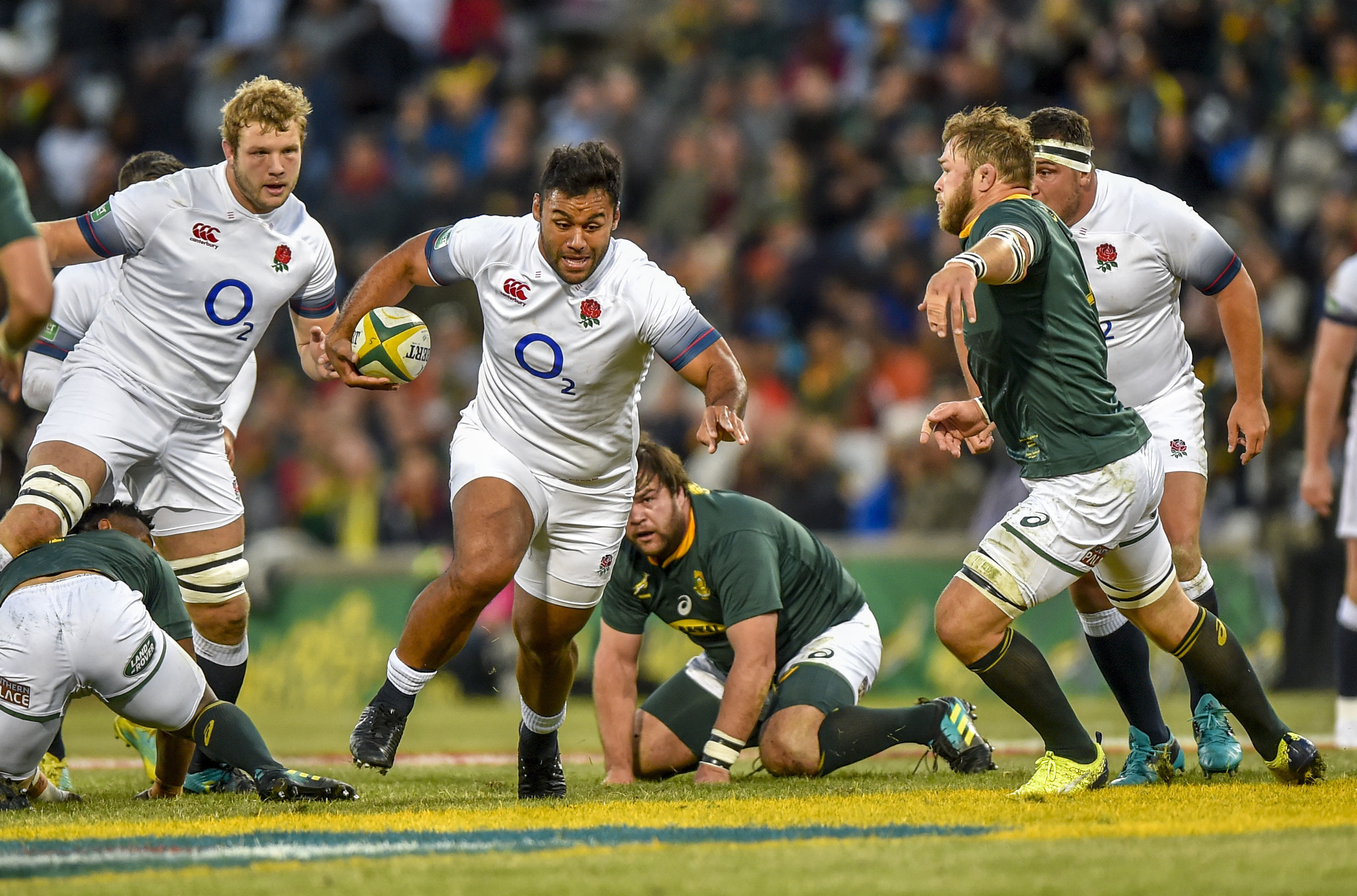 "Probably not game one, not definitely not, but probably not. But he's running and doing everything he needs to do so he's fine.
"There's normally six to eight weeks and he's forward a week, but we're not going to rush him back. But it's fine, he's good.
"Billy's good, he's really really good. He obviously got to play a few games in the summer which was good, he played the final.
"Fingers crossed that this year he's going to be OK but that's just a broken arm and one of those things."
McCall revealed Wales star Liam Williams would miss the start of the reigning champions' league campaign after undergoing a minor groin issue, with back-rowers Calum Clark and Schalk Burger also sidelined.
"Liam Williams got a little operation done at the start of the pre-season," said McCall.
"He had a groin issue last year and we just felt it wasn't a big issue but let's get it done because it's going to have to be done at some stage before the World Cup so it was done. He may or may not miss the start of the season.
"The maximum he's going to miss is Premiership round one really; Wales were aware, but it suits everybody really.
"Calum Clark is still recovering from a broken arm sustained last March; it was a more complicated broken arm so he's nearly there but we're not sure if he'll start the season either.
"Schalk Burger is coming back from a torn hamstring – he tore the hamstring off the bone. He's training with the team next week but that's three of the back-row – not a good start."