David Silva has been voted as Manchester City's best player of the past decade in a poll conducted by Press Association Sport.
The Spain playmaker received 53 per cent of votes in a poll held in conjunction with the Manchester City Supporters Club ahead of the 10th anniversary of Sheikh Mansour's purchase of the club on September 1.
Since the takeover City have risen to become one of the most powerful forces in the game with three Premier League titles among seven major trophies won.
Sergio Aguero and Vincent Kompany also polled well in a vote to find who fans believe have been the best players of the era.
After receiving 741 responses from supporters club members, the results of the poll were as follows:
David Silva (53 per cent – 393 votes)
(Joined 2010 from Valencia, £26million)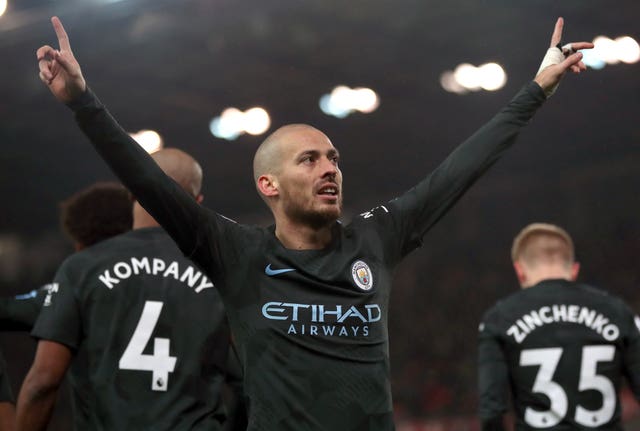 "We call him 'The Magician' and that's exactly what he is, a player that just seems to get better with age," said supporters club general secretary Kevin Parker.
Sergio Aguero (24.3 per cent – 180 votes)
(Joined 2011 from Atletico Madrid, £38million)
The prolific Argentina forward arrived with a bang, striking twice on his debut, and has found the net repeatedly ever since, becoming the club's record goalscorer last season. A devastating finisher and a nightmare for goalkeepers, Aguero has already hit another landmark this term by taking his City tally past 200 goals. Recent years have also seen him develop his all-round game to make him even more valuable. His name will forever be etched into club folklore after scoring the dramatic last-gasp goal that clinched City's first Premier League title in 2012.
"His goalscoring record speaks for itself and I'm sure he's going to break more records," said Parker. "And, of course, nobody will ever forget 93.20 on May 13, 2012."
Vincent Kompany (9.6 per cent – 71 votes)
(Joined 2008 from Hamburg, £6million)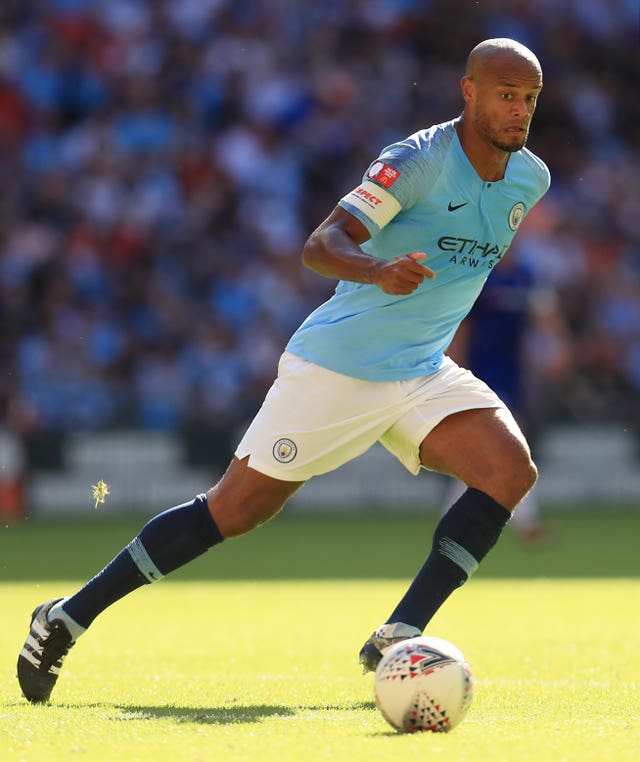 Parker said: "Captain fantastic whose value has been there for everyone to see."
Yaya Toure (4.7 per cent – 35 votes)
(Joined 2010 from Barcelona, £24million)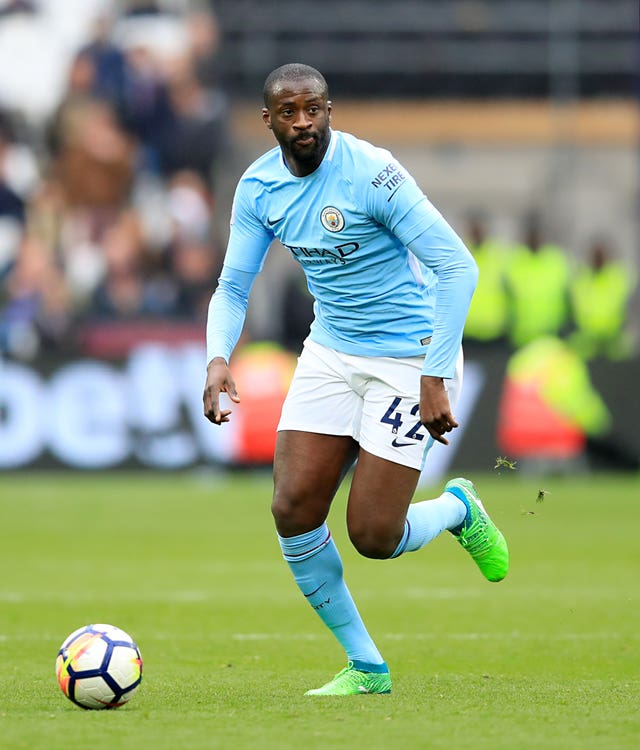 Parker said: "Until his ridiculous comments in the summer I'm sure Yaya might even have topped this list or come in number two. His status with supporters has diminished a little, which is a shame, because if you look at his footballing ability it's unquestionable."
Kevin De Bruyne (3.9 per cent – 29 votes)
(Joined 2015 from Wolfsburg, £55million)
The brilliant Belgian playmaker belongs to the more recent wave of players who have propelled City to even greater heights. Spurned by Chelsea earlier in his career, De Bruyne has developed into the complete player since returning to the Premier League and he was outstanding in last season's title success. The 27-year-old seems to have everything in his locker to ensure attacks carry a cutting edge. He threads passes few players could even see, rarely stops running and can finish powerfully. With age on his side, there should be plenty more to come.
"Kevin is part of the new breed," Parker said. "You can't fault his ability and if you take this poll in another 10 years people might say he is top of the list."
Others: Pablo Zabaleta 13 votes; Carlos Tevez 10 votes; Fernandinho, Mario Balotelli, Edin Dzeko 2 votes each; Joe Hart, Nigel de Jong, Raheem Sterling, Ederson 1 vote each.