England must defend a lead of 244 runs to win the fourth Specsavers Test against India at Southampton and with it the series after adding just 11 to their overnight total on Sunday.
Seeking a decisive third win in the five-match series, England's resistance lasted just 26 balls on the penultimate day, giving India plenty of time in the tourists' bid to level the series.
The hosts resumed on 260 for eight, but suffered an immediate blow as Stuart Broad fell for a golden duck to the first delivery as Mohammed Shami completed his over from Saturday evening.
James Anderson ensured Shami missed out on a hat-trick after joining Sam Curran in the middle.
Curran fell four short of his second half-century of the match when he was run out, diving to try to get back for an unlikely second to third man off Ravi Ashwin.
Ishant Sharma's throw was too good, and England were all out for 271.
England's batting line-up has been subject to scrutiny in the last two Tests and captain Joe Root explained his demotion in the second innings order was for the good of the team.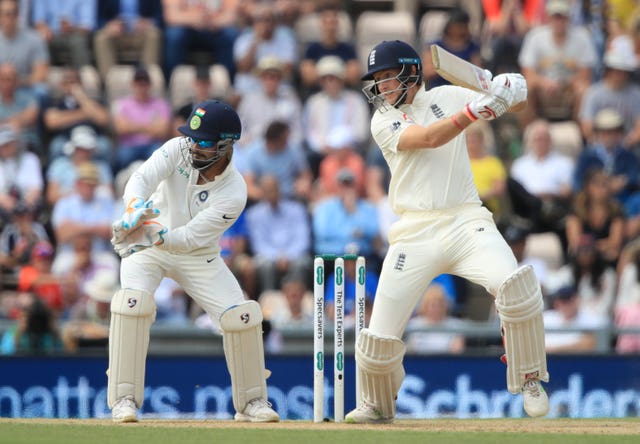 Moeen regularly bats at number three for the Pears and Root felt it was in the best interests of the team to mix up the order.
Root told Sky Sports Cricket: "It was a bit of a spur-of-the-moment decision. We were in a position where Moeen is in great form batting at number three for his county and just thought it was a good opportunity for him to go out there and play in his own manner at number three for England.
"It suits the situation. I felt that batting at number four in this situation would get the best out of myself and give us a better chance of getting up towards 230/250."