Two-time World Cup winner Ronaldo has become the majority shareholder of LaLiga club Real Valladolid.
Images on Valladolid's official Twitter feed on Monday showed the former Brazil striker, now 41, at a press conference alongside the club's president, Carlos Suarez, in the Spanish city.
And Suarez said in quotes on the feed: "Today is a starting point. Ronaldo has personally acquired 51 per cent of the shares of Real Valladolid. He is an idol who inspires love and spreads dreams.
"The arrival of Ronaldo puts Real Valladolid on the map and allows the club to make a jump forward in terms of quality. I welcome you to your home."
Ronaldo, who played in Spain for Barcelona and Real Madrid, said: "I have gone through many stages in my football career to prepare myself for this. Football is everything, my passion.
"We are hugely inspired to meet our goals, goals that are not going to stand still because we want to go as far as our dreams will allow us.
"This new management will be defined by four words: competitiveness, transparency, revolution and community. We will move forward with our friend Carlos Suarez and with the existing staff on board.
"We want to build the best possible team so we can compete and demonstrate clearly where we want to go. There will be an obvious community element in all of our actions, too.
"Count on us to consolidate Real Valladolid in LaLiga and to continue pursuing your dreams. Such is the strength of the unity between everyone here, I am sure it will be very difficult to beat us.
"I want everyone to get behind the club and I invite the fans to participate in this project. Give us your ideas, opinions, criticism and share your hopes and dreams."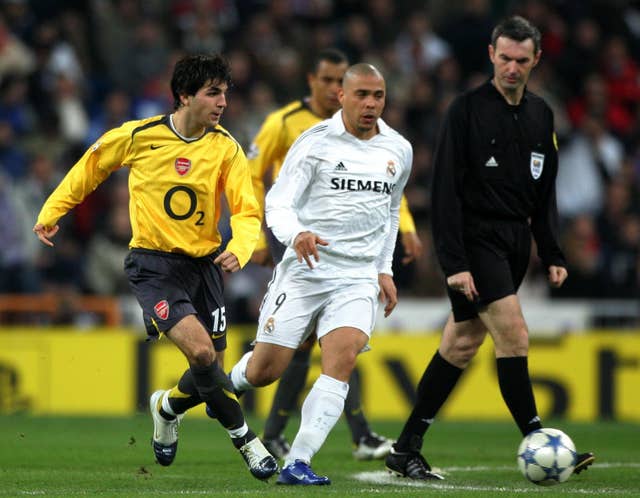 Valladolid were promoted to the Spanish top flight last season via the play-offs, and so far this term they have drawn 0-0 away at Girona and Getafe, either side of a 1-0 home loss against Barcelona.