David Beckham's Major League Soccer team has been named Inter Miami.
Former England captain Beckham launched plans for the franchise, the official name of which will be Club Internacional de Futbol Miami, in January.
According to a club statement, the name aims to celebrate "a truly global location that welcomes and embraces all cultures and communities" and is a nod to "Miami's international, diverse, inclusive, creative and ambitious spirit".
Beckham, owner and president of football operations, told his club's website: "This is such a proud day for myself and for the entire team.
"It's an honour to announce the new name and crest to our fans.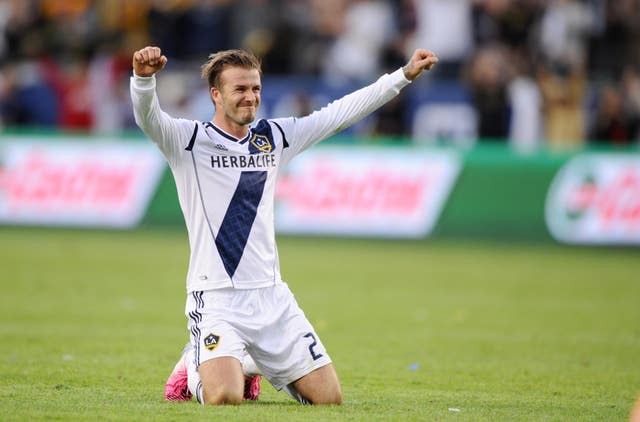 Beckham, 43, exercised an option in his contract with former side LA Galaxy to buy an expansion franchise in 2014.
Miami are scheduled to take to the field in 2020, playing at a temporary venue until their own privately-funded stadium is completed the following year.
Club leaders have proposed a 25,000-seater stadium paired with restaurant and retail space, office buildings, hotels, athletic fields and a public park on a site near Miami International Airport, dubbed 'Miami Freedom Park'.
A club motto – 'Libertas, Unitas, Fortuna' – has also been announced.
Miami MLS managing owner Jorge Mas said: "Our city and our fans draw their strength from the dreams of a global population that calls Miami home.
"It is only fitting that our name pays tribute to the inclusiveness that makes us who we are."
Fellow Miami MLS owner and chairman Marcelo Claure added: "We are extremely excited to offer the team's identity to Miami and the world.
"This team will thrive on the principles of solidarity, passion, innovation, tenacity and inclusivity and embodies all of them in every aspect of our daily work – on and off the field."