Joe Gomez spent a long time beating himself up after pushing himself so far that injury cost him a place in the Champions League final and England's World Cup adventure.
The 21-year-old looked bound for Russia after establishing himself as an important member of the Liverpool squad and breaking into Gareth Southgate's senior squad.
Gomez seamlessly made the step up and marked his first England start with a man-of-the-match display against Brazil.
Yet what promised to be a memorable season would unravel at just the wrong time.
An ankle complaint forced the defender off just 10 minutes into his second international start, with the issue sustained in Holland compounded by playing through the pain on his Liverpool return.
Gomez faced West Brom but it was the 90 minutes against Stoke that were particularly costly, with his desire to make up for a poor display leading to damaged that required a season-ending operation.
"You have got to listen to your body," the England defender said. "That was a marker for me to take it easy and learn.
"I was replaying it over in my mind. I kept thinking I should have done something to stop things going the way they did. But it's done now.
"I'm over it. Hindsight is a beautiful thing."
It meant Gomez's summer was spent in rehab rather than Repino, with the defender watching the England matches from home as he looked to be fit for pre-season.
"It was tough, I won't lie, seeing the team do so well," Gomez said ahead of Saturday's Nations League clash with Spain.
"As a fan I was buzzing and at the same it was tough that I missed out.
"Anyone who was in the squad would have felt that way.
Gomez was blown away by the World Cup fervour that was still in full swing as Liverpool kicked off their pre-season campaign.
"The boys probably didn't realise, like how much of a buzz it brought to everyone in England," he said.
"It was the main focus of everyone. I remember playing a pre-season game, and England scored, and everyone was cheering.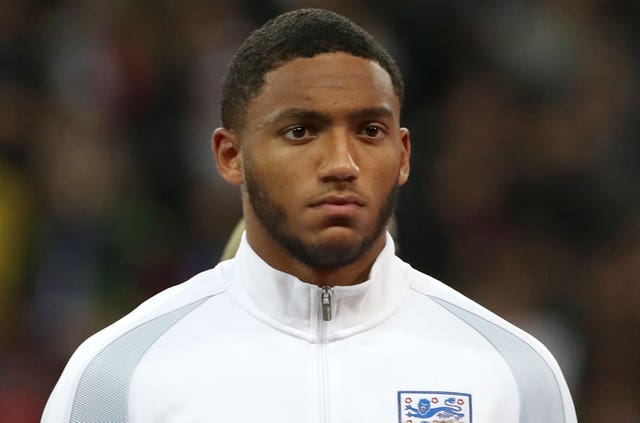 Liverpool's friendly against Tranmere was even moved 24 hours in order that it did not clash with England's World Cup semi-final against Croatia – the kind of stage Gomez dreams of appearing on.
He may well have started at the Luzhniki was it not for his injury, but the defender is now looking to kick on with the Three Lions after starting the season impressively for Liverpool.
Playing in his preferred role of centre-back, Gomez's performance against Leicester at the weekend even led pundit Garth Crooks to say he is "the nearest thing I have seen to Bobby Moore for years".
"I wasn't aware of it," Gomez said with a laugh. "I think that's a lot to live up to!
"I wouldn't take that on my shoulders I don't think. I'm obviously flattered by something like that."
Asked if he wanted to establish himself within pantheon of great English defenders, Gomez, who grew up idolising Rio Ferdinand, added: "That's the aim.
"I think everyone in the squad is trying to do that, especially as defenders.
"I think the squad doing what they did in the summer gives the opportunity to try to build on that.
"I think to reach that sort of level, you want to bring success to the country, I think you can only reach that level by doing so.
"Hopefully that's what we can try and build on.
"But I think you need to win things, and obviously he was very successful.
"To do so, we've got to carry on that level of performance, reaching semi-finals, finals, and so on, to get to that status. But I've still got a long way to go."