The US Open semi-finals have pitted world number one Rafael Nadal against Juan Martin del Potro, while Novak Djokovic faces Kei Nishikori.
Here, Press Association down gives the lowdown on the final four.
Nadal 11-5 Del Potro
Djokovic 14-2 Nishikori
Playing styles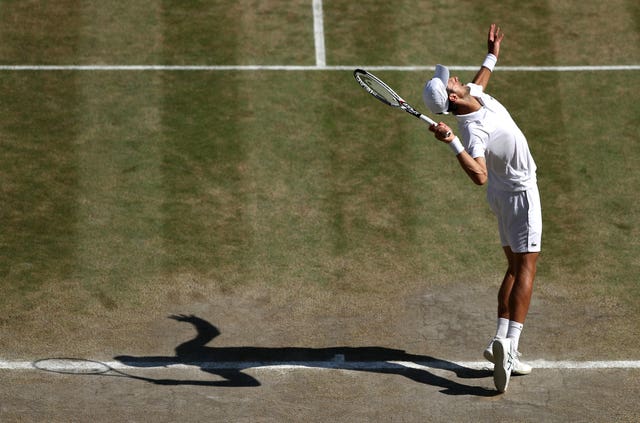 Del Potro: A brutally physical style of play almost cost the Argentinian his career, but he returned from four wrist operations with a new backhand and a more rounded game.
Nishikori:  The Japanese player is famous for his mental strength and hits compact and powerful strokes on both forehand and backhand, which allow him to play closer to the baseline.
Djokovic: A big serve, incredible movement and a phenomenal backhand have brought the Serbian former world number one 13 career grand slams so far.
US Open records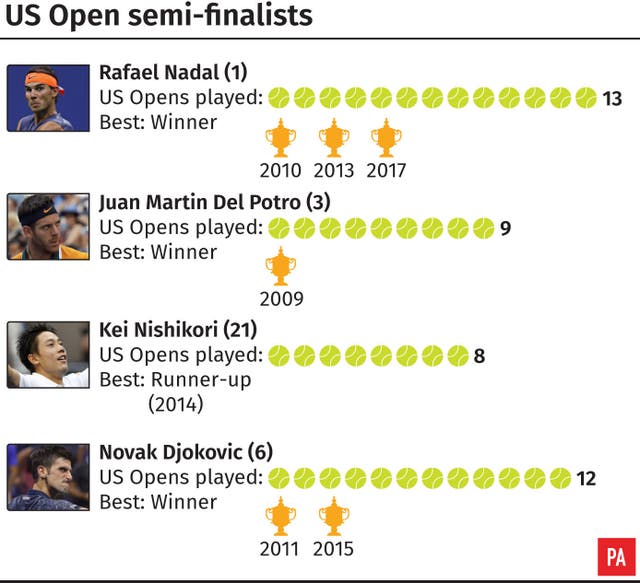 Del Potro:
US Opens played: 9
Best: Winner (2009)
Nishikori:
US Opens played: 8
Best: Runner-up (2014)
Djokovic:
US Opens played: 12
Best: Winner (2011, 2015)
Time spent on court this tournament
Nadal: 15hrs 54mins
Del Potro: 12hrs 15 mins
Nishikori: 12hrs 42mins
Djokovic: 12 hrs 44mins
Aces
Sets dropped
Nadal: Four
Del Potro: One
Nishikori: Three
Djokovic: Two