Alastair Cook registered his highest score of the series as the focus fell on him in England's final Test match of the summer against India.
Cook was unbeaten on 37 at lunch on the first day of the fifth Test at The Oval, the match that will mark the end of the prolific opener's 12-year international career.
England's only setback in the opening session was the loss of Keaton Jennings for 23, leaving them 68 for one at the interval.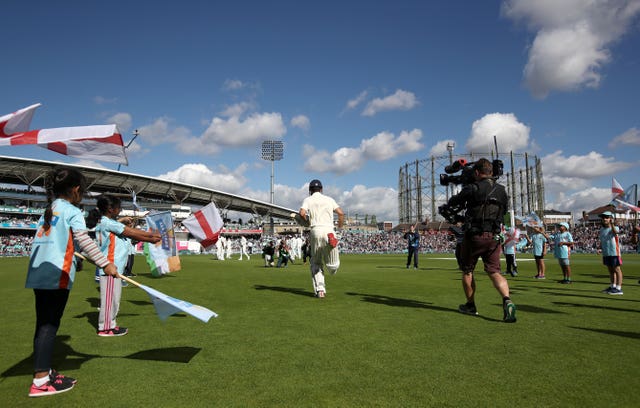 Cook was given an early opportunity to bat after captain Joe Root won his fifth successive toss.
Cook's outside edge was beaten a few times early in his innings but he settled and found some fluency, notably with consecutive boundaries coming in one Jasprit Bumrah over. He moved past his previous highest score of the series, 29.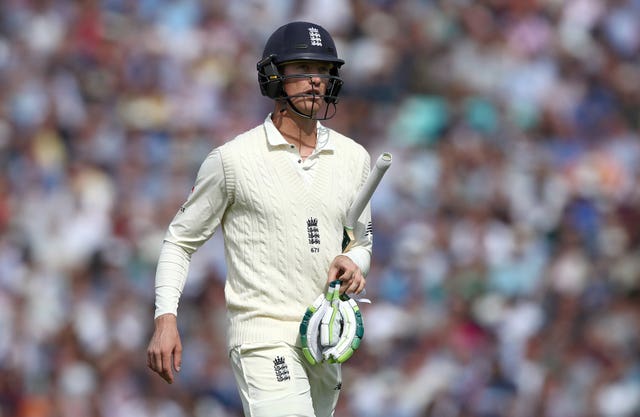 Jennings, who is still to secure his place in the side, had been relatively untroubled in an opening stand of 60 but then turned Ravrindra Jadeja to KL Rahul at leg slip. He punched his bat in frustration.
Moeen Ali, two not out, was alongside Cook at lunch.
Jadeja came in as India, trailing 3-1 in the series, made two changes to their team. He replaced Ravi Ashwin while debutant batsman Hanuma Vihari came in for all-rounder Hardik Pandya.
England were unchanged although Jonny Bairstow was due to reclaim wicketkeeping duties from Jos Buttler having recovered from a broken finger.