The fall-out continues from Serena Williams' US Open final defeat to Japan's Naomi Osaka, in which she clashed with umpire Carlos Ramos.
Williams went from 4-3 to 5-3 down in the second set after arguing with Ramos, with Osaka going on to win 6-2 6-4 and clinch her first Grand Slam title.
Here, Press Association Sport answers the key questions.
How did it start?
Was Ramos right?
Yes, Mouratoglou admitted to ESPN that he was coaching, but claimed all coaches do it, something that is widely accepted but inconsistently penalised. Williams told Ramos she would rather lose than cheat. The American is one of the few players never to call their coaches on court, which is allowed on the WTA Tour, and said they had never discussed hand signals.
What happened next?
Why was she penalised a game?
Was he right on this one?
Technically, yes. The Grand Slam rule book states: "Verbal abuse is defined as a statement about an official, opponent, sponsor, spectator or other person that implies dishonesty or is derogatory, insulting or otherwise abusive."
How did Williams take it?
Not well. She demanded to see tournament referee Brian Earley, who came onto court with Grand Slam supervisor Donna Kelso. Williams became tearful as she argued that male players say worse things to umpires and are not given code violations and later accused Ramos of sexism.
Does she have a point?
Perhaps. The issue once again is one of consistency. On the scale of verbal abuse, this was fairly minor, but it was still a breach. Umpires can give so-called soft warnings, and Ramos applied the letter of the law where maybe a different approach could have been taken. Whether it was sexist or not is much harder to determine.
Has Ramos been involved in similar controversies in the past?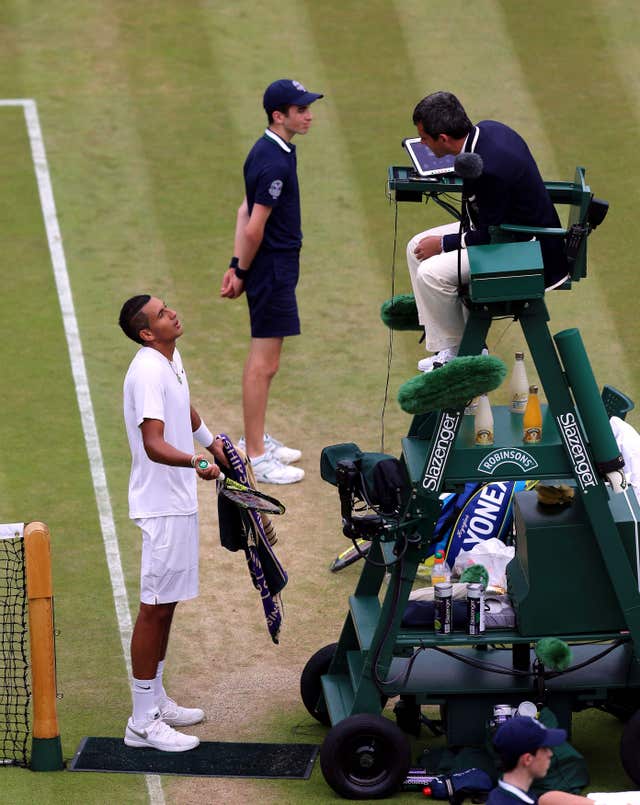 What have they said?
The Women's Tennis Association (WTA) has backed Williams, with its chief executive Steve Simon saying: "The WTA believes that there should be no difference in the standards of tolerance provided to the emotions expressed by men v women… We do not believe that this was done." Billie-Jean King tweeted: "Thank you, @serenawilliams, for calling out this double standard". The US Open issued a statement in which it confirmed the umpire's decision was final and was not reviewable by the tournament referee. The International Tennis Federation, which governs world tennis but not the grand slam tournaments, refused to comment.