The organisation that represents 32 leagues across Europe has reacted angrily to the news UEFA is set to launch a third European club competition from the 2021/22 season.
The much-rumoured plan was confirmed earlier on Tuesday by European Club Association (ECA) president Andrea Agnelli at its general assembly in Split.
In his opening address at the meeting of Europe's richest clubs, the Juventus chairman said: "Pending approval of the UEFA executive committee, the green light has been given to introduce a third competition, bringing the overall number of clubs to 96, as of the 2021/22 season."
This idea, which could be approved by UEFA at the December meeting in Dublin, would see the Europa League reduced from 48 teams to 32 so that the Champions League, Europa League and the new competition would all have the same number of competitors.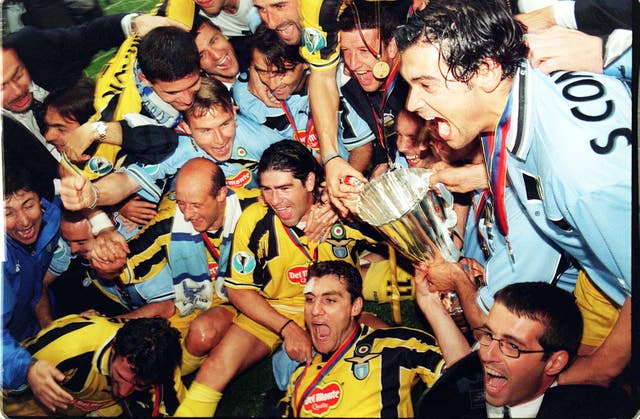 But one member of that committee, European Leagues, is furious that the proposed third competition appears so close to being approved.
Formerly known as European Professional Football Leagues, the organisation's members include the English Football League, Premier League and Scottish Professional Football League, as well as leagues from 23 other countries.
Speaking to Press Association Sport, its deputy general secretary Alberto Colombo said: "We are not happy about the process at all because this is something that has been prepared and cooked up by UEFA and the ECA without proper engagement.
"Despite (our president Lars-Christer Olsson) being a member of the UEFA ExCo, we have not been consulted."
European Leagues' board of directors met in Copenhagen last week but it has now called an emergency meeting to discuss UEFA's plan in the Danish capital on September 19 and a counter proposal is likely.
Details on how the new UEFA competition will work remain uncertain but it will not be a straight replacement for the Cup Winners' Cup, which was discontinued in 1999.
Speaking to reporters after the meeting in Split, ECA vice-chairman Dariusz Mioduski said the idea is the product of "very intensive conversations" with UEFA about the "growing financial gap between the top clubs" and those from medium-sized and small associations.
Initially, the idea was to expand the Europa League to 64 teams to give more clubs access to European competition and its obvious financial benefits.
But concerns about diluting the Europa League's quality made the idea of a third competition more attractive, particularly if it was reserved for teams from smaller leagues.
Mioduski, Legia Warsaw's owner and president, said there were still a number of issues to resolve but "we are going in the right direction and entering the last stage of discussions".
Colombo, however, said his members were already very worried about the impact UEFA's prize money is having on the "competitive balance in domestic leagues now", let alone what is being planned for 2021-2024.